Posted by David Reed on 12/06/2014
Air France Lockheed 749

Air France started in 1933, but it wasn't until after World War II that the airline became nationalized and real growth began. Initial service was with the DC-3 on local service, while DC-4's flew international routes. Traveling to New York took two enroute stops and twenty hours. In 1947 the first Constellations were added.
The L749 was an improvement over the original L049 design, with strengthened landing gear, higher gross weight and increased fuel capacity. Certified in March 1947, Air France took delivery of the first L749 the following month. L749s flew many routes for Air France, replacing the unpressurized DC-4.Later the longer-range L1049G took over long routes, but the reliable L749 continued to serve Air France for over twenty years. At HAG we have several routes for the Air France 749. Paris-Shannon-Gander-New York is the classic trans-Atlantic service. We also have non-stops from Paris to Lisbon, Tel Aviv, Casablanca and Dakar with one-stop service to Cairo. Enjoy the history of one of the world's most prestigious airlines by embarking on an early Air France Constellation flight.
Christmas Business!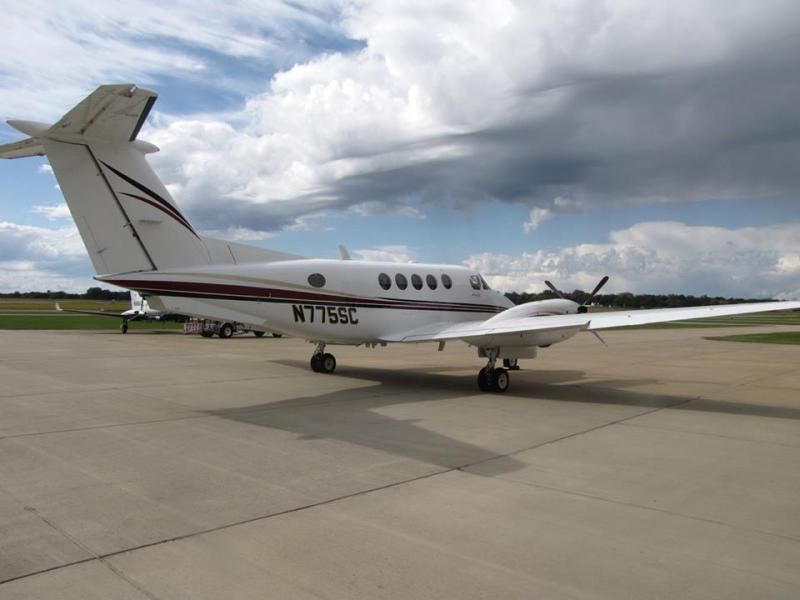 Christmas time means family fun, but in corporate flying its all business. Here is a picture of the KingAir your website President flies in real life, a 1981 KA200. A sweet machine, it's owned by Peoples National Bank in Illinois. When you fly corporate, you go where your boss wants to go. So fire up your sim and fly to a city off the beaten path. It might be to Chicago O'Hare to pick up an international client, or to Eagle Creek (KEYE) to view an investment. And nothing, but nothing beats the KingAir 200 for comfort and reliability. Simply select a charter flight, for example a KA200 flight from Chester CT. Then start wherever you like, fly to wherever you like, and bring them home at the end of the day. Submit the total time in the Pirep, that's how we do business trips at HAG. No limits, let your imagination go! You gotta love corporate flying!

Finnair: Northern Europe's Hometown Airline

Finnair started life in 1923 as a floatplane airline, back before Finland had airports with runways on land. Over the years they have pioneered many aircraft types and routes, writing the book on cold weather flying while establishing a safety record that is the envy of Europe. Read more about Finnair in our "About Us" tab. Fly a Finnair flight for some real northern Europe winter excitement!

Douglas DC-7CF N869TA: The ultimate piston freighter

N869TA was the last DC-7CF to operate in commercial service. The biggest of the Douglas piston airliners, N869TA started its life with KLM in 1957, registered PH-DSI, "Zuider Zee". Later she went to Air Turas in Ireland as a freighter, then to Affretair in Rhodesia where it flew high quality beef out of the country against international sanctions for sale in Europe. When Affretair shut down, the Rhodesean Air Force took over the aircraft but two years later she was picked up by a US broker and eventually sold to Trans Air Link in Miami FL in 1985, carrying cargo in the Caribbean. TAL was the last US operator of the "magnificent seven" but sent it off on lease to Filair in Zaire in 1998. Sadly, she never came back and was last reported derelict at Kinshasa. HAG has four classic TAL flights for N869TA, flying round trips from Miami to San Juan and Kingston. Textures are available at this link, using CalClassic's DC-7C: http://flyawaysimulation.com/downloads/files/17404/fs2004-trans-air-link-douglas-dc-7cf/ 
New Fun Flight Added

We've added a new fun flight for the new commercial pilot who's looking to build some quality multi-engine time. On this trip you load up your trusty (ha!) Beech 18 with 800 lbs of newspapers, NY Times & Wallstreet Journal. You run out to the islands and Cape Cod, dropping part of your load at each stop. Don't be late, they'll be waiting on you. The problem of course is the early morning fog so prevelant in this region. Have fun! Find it in the About Us tab under Fun Trips.