Posted by David Reed on 08/11/2016
NEW AIR FRANCE 737 / AMERICAN 727 ROUTES ADDED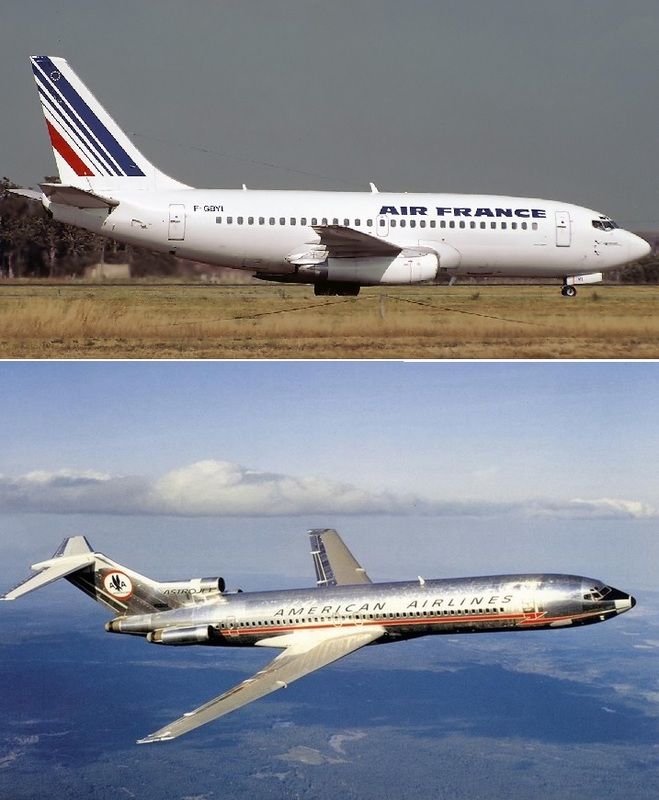 New flights have been added to our European and North American routes. Air France 737's are now flying the amicale' skies of Europe. The 737 proved perfect for the continental routes, being more economical than the 727 it eventually replaced.

We have also added more classic American 727 routes. These domestic destinations allow you to fly 30 more three-holer flights than previously available. Why cram yourself behind a tray table in a CRJ when you can kick back with the roominess of a Boeing? Enjoy! 

SAA REGIONAL FLIGHTS ADDED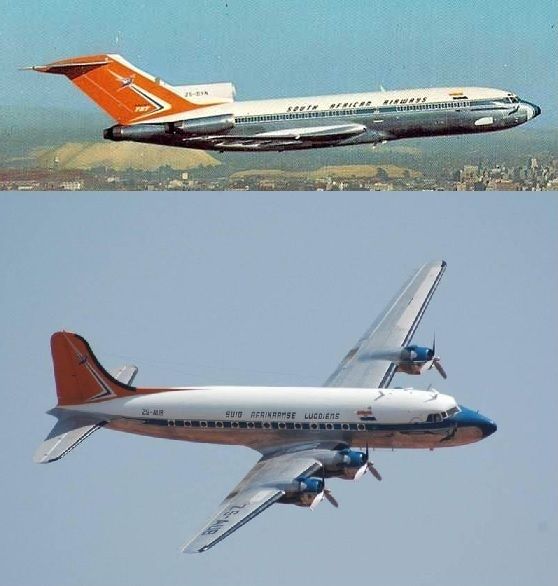 New flights have been added to our South African routes. Routes within South Africa, and a few to neighboring countries, have been added for passenger flights and combi flights. The trusty Douglas DC-6B, Boeing 727 and Boeing 737 have all been used by South African Airways over the years. Destinations include Upington, Cape Town, Lubumbashi CD, Harare ZW, Maseru, E London, George, Port Elizabeth, BBloemfontein and Biera MZ. Enjoy a scenic flight around South Africa in a classic! Check flightsim.com this weekend for a new SAA DC-6 texture. 

CONVAIR 580 CARGO FLIGHTS ADDED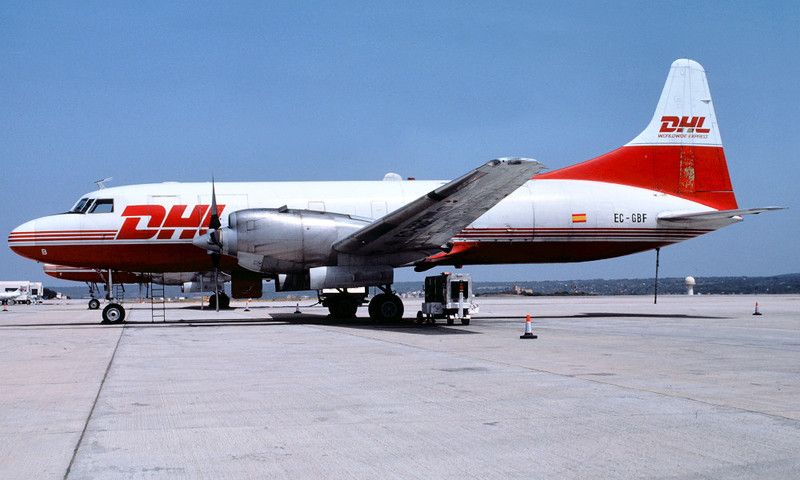 We have added many new flights for the Convair 580 in the cargo configuration. DHL has awarded contracts to three of our operators: Atlantic Air Cargo (AAC) in Opa Locka; Trans Air Link (TAL) in Miami; and new operator European Air Transport (EAT) in Europe. Atlantic Air Charter has all new routes for the CV580 too, including North Philadelphia, Richmond, Atlanta/Peachtree and Birmingham.  Painted in DHL colors, the CV580 can carry up to 15,500 lbs of cargo at up to 290 KTAS. A new paint texture for the CalClassic CV580 in DHL paint will be available later today on Flightsim.com.

Convair 580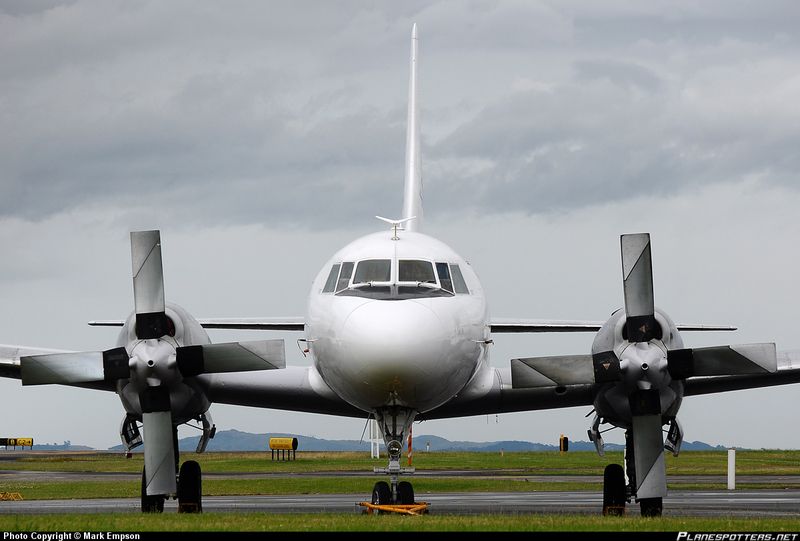 The Convair 580 came about as an upgrade to popular CV240 model. The Convair 240 was a big success due to its passenger appeal and operating economics. An airline could break even with only 1/3 of the seats filled.  Convair upgraded the 240 to the 340/440, increasing seating from 44 to 52 seats. As jets became the rage, creating a turboprop version seemed only natural. Besides, it was still an economical airliner that was still in demand. The Allison 501-D13's increased horsepower by a whopping 80%. Fuel consumption was about 50% higher than an R2800 (220 gph vs 340 gph), but the time between overhaul (TBO) was on average 5000 hrs, compared to 2000 hrs for a R2800. HAG has 50 CV580 flights for North Central, but stand by: We are going to be adding CV580 flights as freighters and passenger flights in the US and Europe soon.

MOHAWK'S GASLIGHT SERVICE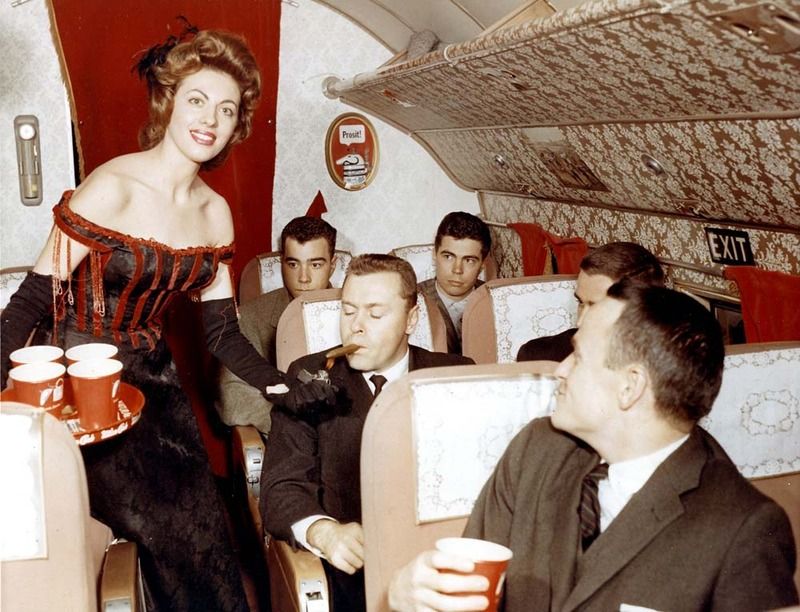 The period from 1960 to 1962 was when New York-based Mohawk Airlines was flying from Albany to Buffalo with DC-3s that really should have been retired. After passengers complained about the outdated aircraft, some marketing genius decided that if they were struck with old airplanes, they might as well decorate them to look even older. Someone looked at pictures of old railroad cars, measured the aircraft for lace headrest covers, gold-filigreed wallpaper, and Victorian curtains, and "Gaslight Service" was born. The theme was applied brilliantly – Stewardesses dressed like dance hall ladies passed out cigars, pretzels, and beer, and the airline schedules carried the warning that passengers should close the windows when going through tunnels. It was a wonderfully silly promotion that worked brilliantly; suddenly passengers wanted to fly the previously scorned airplanes instead of their faster rivals. During the two years of service Mohawk served 31,700 cans of beer, 17,600 cigars, a ton of pretzels, and half a ton of cheese, and earned enough money to buy new airplanes.
727 LONG HAUL FLIGHTS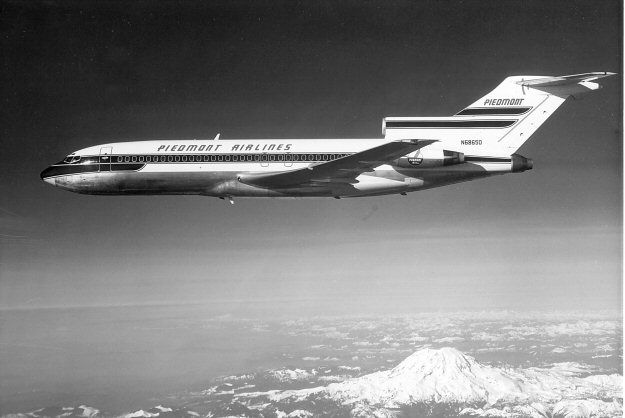 Back in the late 1960's, Boeing 727s were flying from one small city to another all over America. Several airlines though were using some of their 727s on much longer routes. More economical than a 707 or CV880, the 727 could get you there just as quick and do it for less money. You could depart Pittsburgh on TWA flight 207 at 0830 and arrive in Los Angeles 4 1/2 hrs later. American ran a 727 from New York to Phoenix non-stop. American also flew a 727 non-stop from San Francisco to Toronto. National used to fly 727s from LAX to Tampa in long range cruise until the DC8 took over. Air Canada flew 727s from Montreal to Vancouver and from Montego Bay to Winnepeg. Eastern once flew 727-100 series from Atlanta to LAX and Delta flew Seattle to Atlanta non-stop. Probably the longest was Piedmont, who roll endlessly down the runway at Charlotte and, with a full load of very sore butts, landed in San Francisco over five hours later. 
Douglas DC-7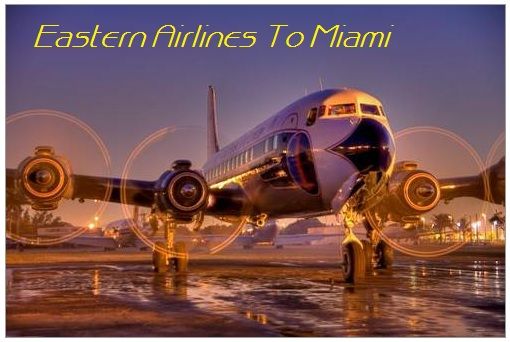 Around 1950 American Airlines asked Douglas Aircraft for an airliner that could fly coast to coast in eight hours. This was due to the eight hour limitation imposed by the CAB (FAA) on airline crew flight time limitations. The DC-6 required a stop enroute with a crew change. Douglas took a DC-6 design (which used the same wing as the original DC-4), stretched it forty inches and added Wright R3350 engines. The original DC-7 could make the coast to coast trip in just eight hours, but they had to fly at maximum power settings to get it. As a result, the R3350 were troublesome, with engine shut downs becoming commonplace. The DC-7B had slightly more power, but reliability issues continued to plague the model. As far as crossing the Atlantic, the DC-7B could go eastward nonstop, but westward flights still required a fuel stop enroute. To attract European customers, Douglas stretched the DC-7B another forty inches, increased the wingspan by ten feet and increased horsepower again to create the DC-7C. Still, like the DC-7 and DC-7B, the DC-7C needed to fill nearly every seat in order to turn a profit. The older DC-6 was much more reliable and economical, so when early 707s and DC8s began arriving, airlines parked their newer DC-7s first. DC-6s soldiered on into the 1970s.    
CONVAIRLINERS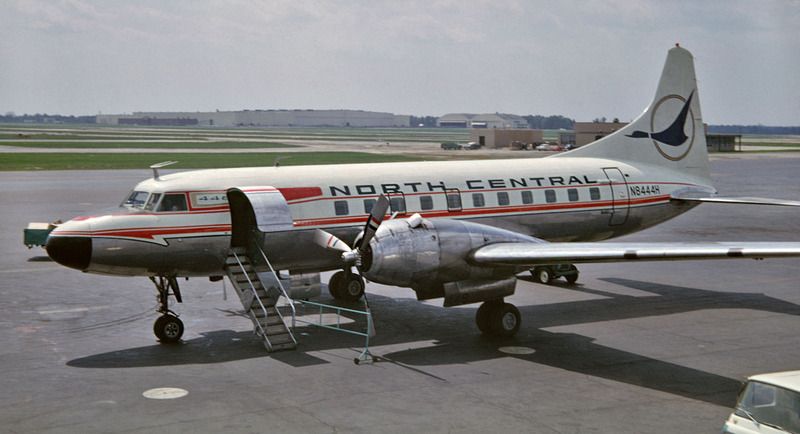 Convair began life in WW2 as the Consolidated Aircraft Company, building B-24 bombers and PBY Catalinas. In 1943 they merged with Vultee Aircraft. Their bread and butter was government contracts, and they built some great airplanes like the giant B-36, the F-102 and F-106 fighters, and the radical B-58 Hustler. Wanting to get into commerical aviation, Consolidated-Vultee aimed for the smaller segment where a DC-3 replacement was badly needed. They had a lot of experience operating ferry flights for the Army in WW2 and knew what worked and what didn't work in day to day operations. The Convair 110 evolved into the Convair 240 with a conventional design, forty passenger seats, pressurization, built-in airstairs, ease of maintenance and good operating economics. American ordered 100 CV-240s, the largest commerical aircraft order to date. First flight took place March 16, 1947 and eventually 1076 of the CV-240/340/440 model were built. In the 1960's many Convairs were fitted with Allison or Roll Royce turboprop engines. Convairs served with the airlines into the 1980's, and today a few still fly as cargo aircraft around the world. Convair also built rockets for the military and had great success there. But their commerical aircraft business died when they tried to compete with the 707 and DC8 with their 880/990 jets. The cabin of the 880/990 was smaller, performance goals weren't met and though marginally faster they were very expensive to operate. Convair eventually was sold to McDonnel-Douglas. At HAG we have many Convair routes, and at CalClassics you can find some excellent Convair Twin models.  
Boeing 727 vs 737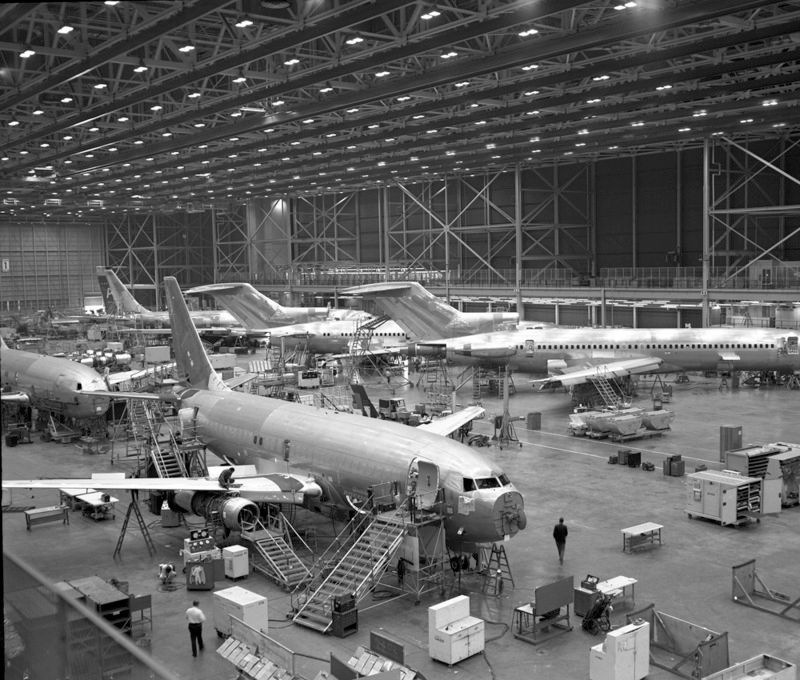 In the early 1960's Boeing designed the 727 to meet a requirement for a short to medium range jet for the airlines. Eventually 1832 were delivered. Yet in 1965 Boeing developed the 737, initially designed to compliment the 727. When fuel prices skyrocketed in the 1970s, Boeing & the airlines chose the 737 for improved economics, installing more fuel efficient engines while lengthening the fuselage for increased capacity. In the 1970s a 727-200 could carry 145 in a typical two-class arrangement. Today, a new 737-900 can carry 174 in the same arrangement, weighs 10% less than the 727 and burns almost 50% less fuel per hour. This gives the 737 a 50% longer range as well. The one thing the 727 could do better was fly fast. 727s typically cruised at M.80-.85, while a 737 runs at M.78. Inside they are identical at 11.5' interior diameter. 9000 737s have been built, with over 6000 of those being the Next Generation versions (600-700-800-900ER).  

WHO WE ARE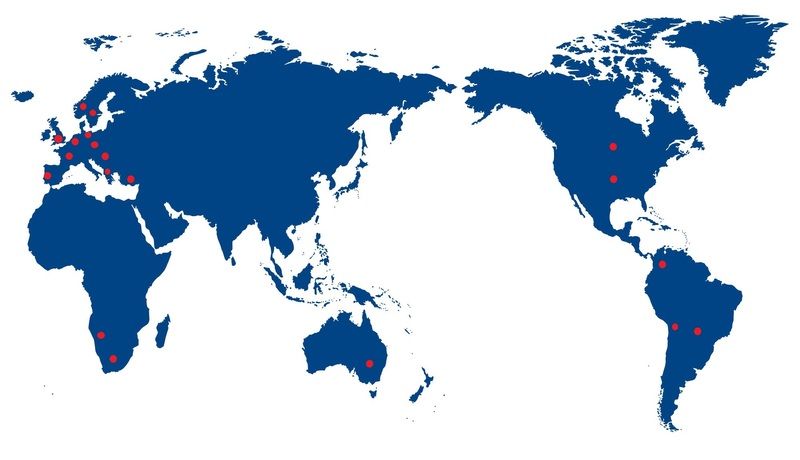 The Historic Airline Group is made up of a wide and diverse group of people. As of today we have a nice group of 96 pilots, of which exactly 50% are from the United States. We also have four pilots from South Africa, four from Sweden, two from the Netherlands, two from Greece, eight from Great Britian, two from France, six from Germany, seven from Canada, two from Belgium, three fom Australia, and one each from Turkey, Portugal, Norway, Namibia, Czech Republic, Columbia, Chile and Argentina. No matter where you are from, we all share a common language, classic flight sims!

MOHAWK AIRLINES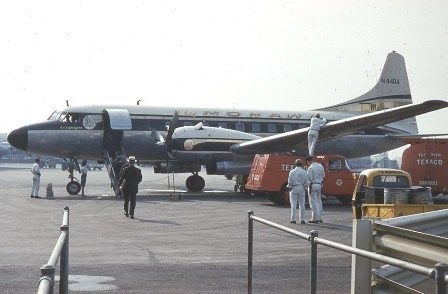 Mohawk Airlines wasn't your average airline. They were cutting edge. Starting in a small town in New York, Mohawk bought their first three DC-3s in 1947. Five years later they were doing over $24 million in business (that's $212 million in 2015 dollars). They introduced pressurized Convairs, the first regional airline to do so. They hired the first African-American flight attendant. They were the first airline to use a flight simulator for pilot training, thanks to their close relationship with Mr Link. They were the first regional airline to operate jets with the purchase of the BAC 1-11. HAG has many, many routes with Mohawk, allowing you to experience short duration flights with many different aircraft types.

SOUTHERN AIRWAYS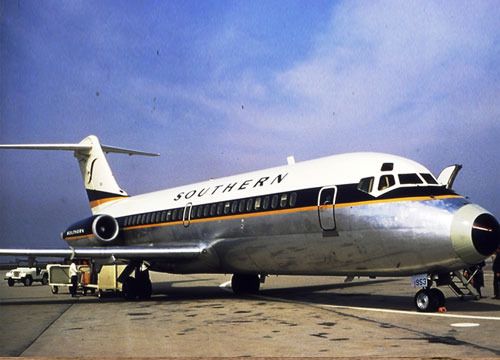 Southern Airways began in 1949 with offices in Birmingham AL. As a local service airline, Southern Airways covered the south-central U.S. from New Orleans to Jacksonville. In August 1953 Southern flew to 29 airports and in August 1967 to 50. Like other Local Service airlines Southern was subsidized. In 1962 Essential Air Service government subsidies accounted for one third of Southern's revenue. One route Southern operated from Miami to Chicago had 14 stops in between! Like most local service airlines Southern flew only Douglas DC-3s for the first few years. In 1961 they began adding secondhand Martin 4-0-4s acquired from Eastern Air Lines. The last DC-3 was retired in 1967. Southern's DC-9 series 10 models arrived in 1967 followed by stretched DC-9 series 30 models in 1969. Unlike other local service airlines Southern did not operate turboprops such as the Convair 580 and Fairchild F-27 widely used by other local service airlines. As the nation's dirt roads gave way to interstate highways and paved state roads, regional airlines found themselves struggling for business. This led to many mergers in the 1970's in the regional airline community. In 1979 Southern Merged with North Central to create a national coverage airline, Republic. Republic later merged with Hughes Airwest to include their western states. Northwest Airlines and Republic Airlines shared adjoining offices at Minneapolis Airport, and in 1986 Northwest merged with Republic, substantially increasing their national network, bringing new hubs like Memphis and Detroit and providing a seamless passenger feed for their overseas flights, just as PanAm had done with their purchase of National Airlines in 1980. HAG has 16 Southern DC-9 flights, and expects to add more flights soon. Today's short haul routes were pioneered by the likes of Southern Airways. For the ultimate experience, fly like they did in the old days- VOR or NDB approaches only!

UPS

The demand for air parcel delivery increased in the 1980s, and federal deregulation of the airline industry created new opportunities for UPS. But deregulation also caused change, as established airlines reduced flights and abandoned some routes altogether. To ensure dependability, UPS began to assemble its own jet cargo fleet. With growing demand for faster service, UPS entered the overnight air delivery business, and by 1985 UPS Next Day Air service was available in all 48 states and Puerto Rico. Alaska and Hawaii were added later. That same year, UPS entered a new era with international air package and document service, linking the US and six European nations. In 1988, UPS received authorisation from the Federal Aviation Administration (FAA) to operate its own aircraft, thereby officially becoming an airline. Recruiting the best people available, UPS merged a number of cultures and procedures into a seamless operation called UPS Airlines. At HAG we have many UPS flights for many aircraft types including DC-8, 727, 767 and MD11.
New York Air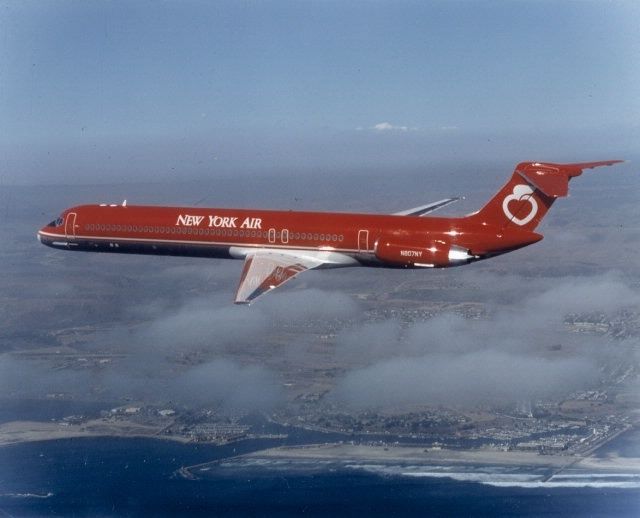 New York Air was started in the fall of 1980 to compete with Eastern Airlines on their low-cost shuttle routes and eastern United States service. Formed from resources at Frank Lorenzo's Texas Air, they set up shop in the old American Airlines hangar at New York's LaGuardia Airport. In only 90 days they had hired and trained a full staff of flight crews, flight attendants, mechanics, reservation agents and ramp personnel. But for NYA it was an uphill battle all the way. Lorenzo was very anti-union and the airline pilots union ALPA protested against the airline vigorously. Getting gates and landing slots at New York, Boston and Washington DC was stonewalled by government committees for weeks. Eventually however New York Air succeeded and began operation in December of 1980. A poor economy and the air traffic controllers strike badly hurt NYA's first two years of operation. In 1982 President Reagan settled the strike, the economy began the meteoric rise of the 1980's and NYA quickly became profitable. However consolidation within Texas Air, Continental and Eastern (now owned by TA) caused NYA to be merged back into Continental's operations in 1987. The Historic Airline Group has 74 flights for New York Air's DC-9 and B737-300 fleet. Their distinctive all red paint scheme is available at the Historic Jetliner Group.   

American in Boston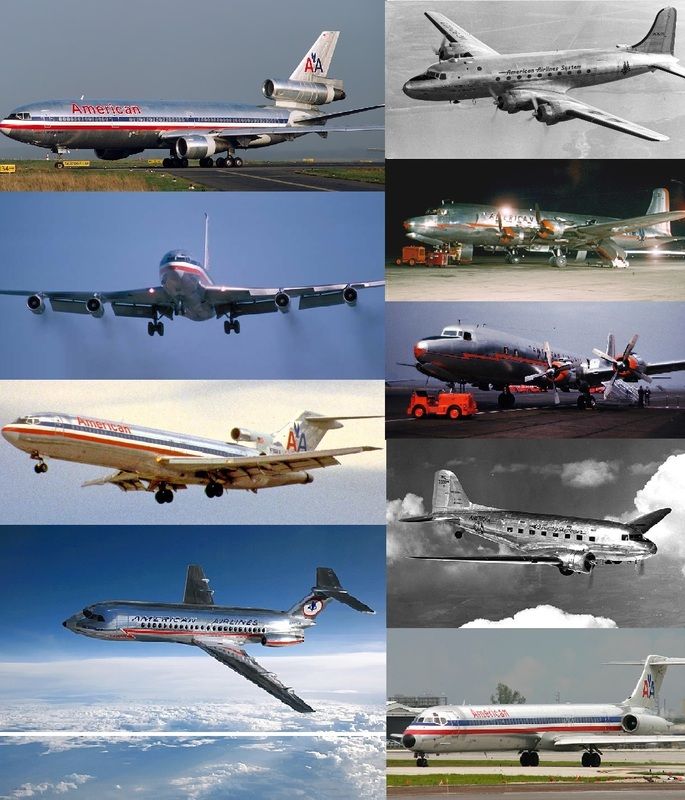 One of our pilots recently brought to our attention that American Airlines wasn't very well represented in Boston. Sure enough, they certainly were not, and American has a long and colorful history in Beantown. So we tore into the Boston timetables and expanded our American Airlines presence in Boston by 197 flights! New destinations, new routes for all the American types, including DC3, DC4, DC6, DC7B, BAC1-11, B727, B707, MD80 and DC10. If you can fly it, we have a route for you out of Boston's Logan International Airport. Don't forget the lobster!

SAS Caravelles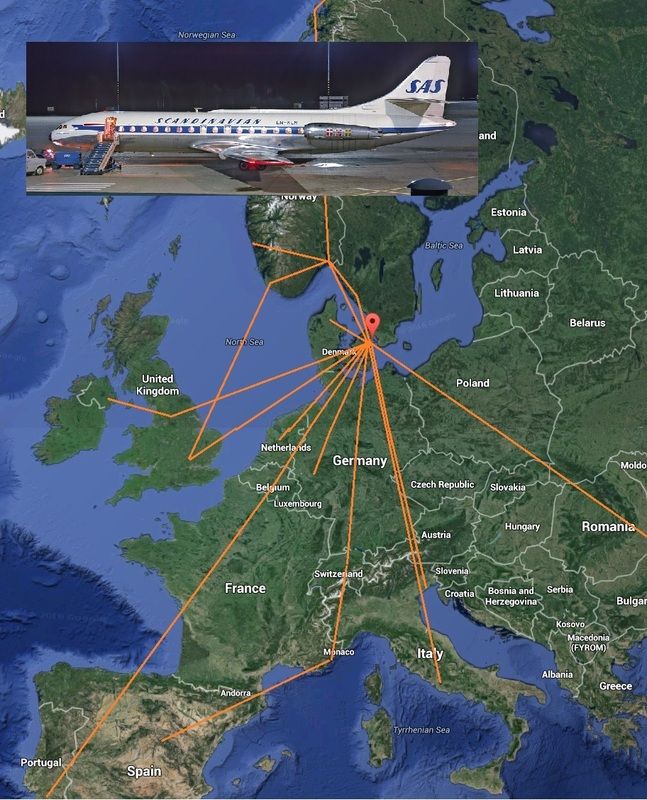 The Sud Aviation Caravelle was the first medium range jetliner in the world. The first Caravelle flew in 1955, with Air France and SAS taking deliveries two years later. There were 11 variations of the basic design, but the unique, engines aft/clean wing design remained throughout. All together, 91 airlines operated the Caravelle over the years. SAS used their Caravelle IA & III versions on routes throughout northern and southern Europe as well as the Middle East. SAS Caravelles flew into the 1970's, eventually replaced by the more economical DC-9.  HAG has 56 flights for the SAS Caravelle, and the Historic Jetliner Group has several excellent models of the Caravelle for free download. Be prepared, for operating the Caravelle is not for the technically challenged!

East-West Airlines DC3 Routes Added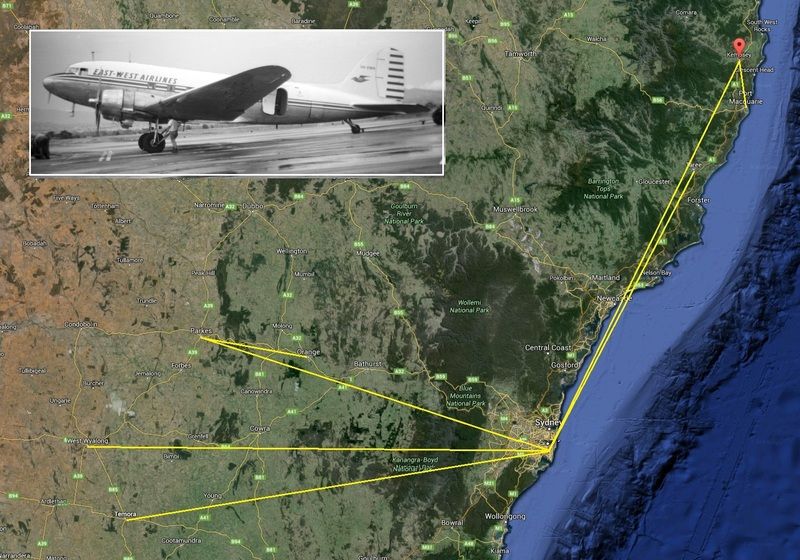 We've just added more flights for East-West Airlines in Australia. DC-3 routes from Sydney now fly non-stops to Parks, Kempsey, Taree, Temora and West Wyalong, and one-stop service to Orange and Pt McQuarie. East-West began service in 1947 as a regional carrier, and growth came quickly. Before long they were Australia's third largest domestic airline, due primarily to their low-cost fare structure. Tickets on East-West were typically half of the cost of those on competing carriers.
KLM Constellations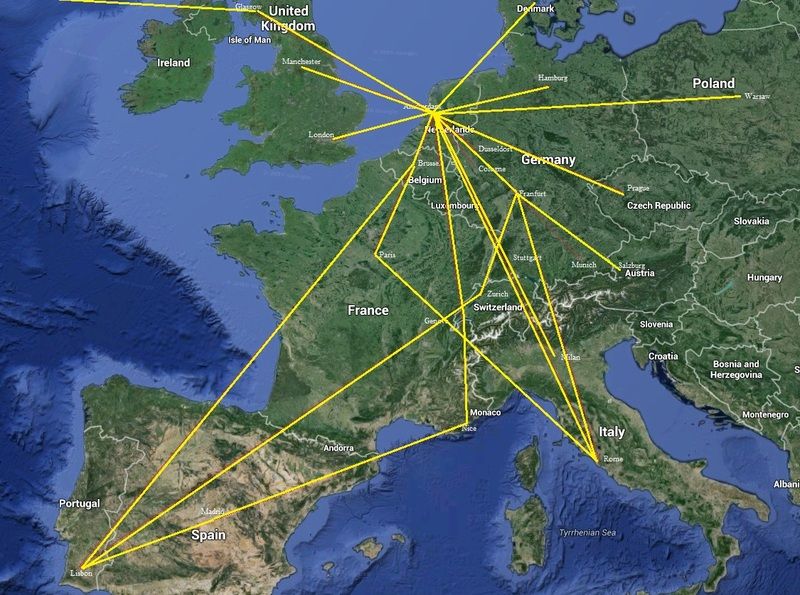 There just might be a law against having this much fun with a Constellation. KLM operates all of the Connie models, fom the L049 to the L1649. They also operate them on one of the busiest schedules from their hub in Amsterdam. Pick a Connie and fly to just about anywhere you like, from a distant Rome or Lisbon, to close-by Brussels or Dusseldorf. With KLM's Constellations, there is almost no limit to the amount of fun you can have!
PanAm flights to Bogota Added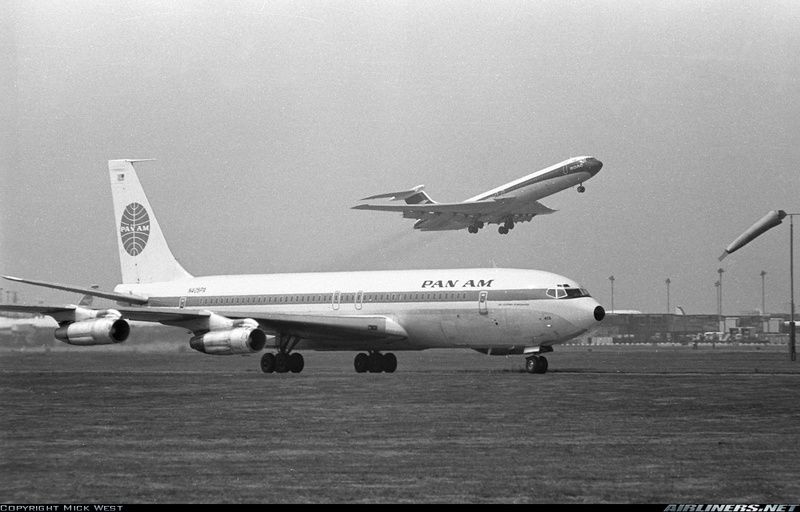 We have just added a round trip flight from Miami to Bogota Columbia. PanAm has always been a major player in South America, and with this move we have added PanAm 707/747 flights daily.
Aircraft Restrictions Removed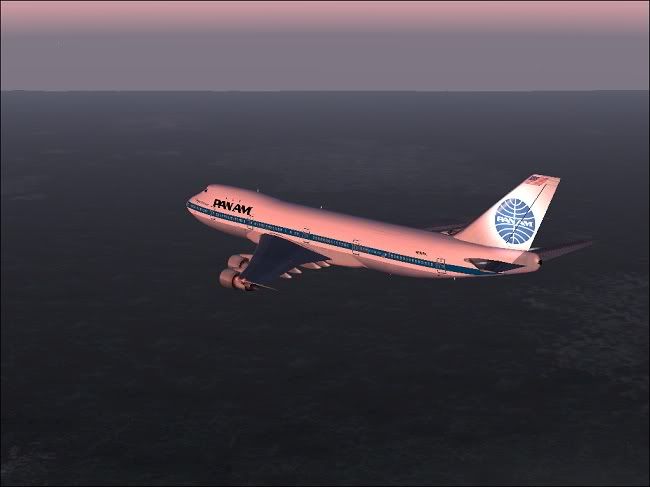 We have made a major change at the Historic Airline Group. While pilot rank is still based on hours, there are no longer any limitations on what aircraft you can fly. Any pilot, regardless of rank, now has access to all of our aircraft. So whether it's a DC3 or a Boeing 747, you may now fly any aircraft you desire. Enjoy!
American 707/727 Schedules Updated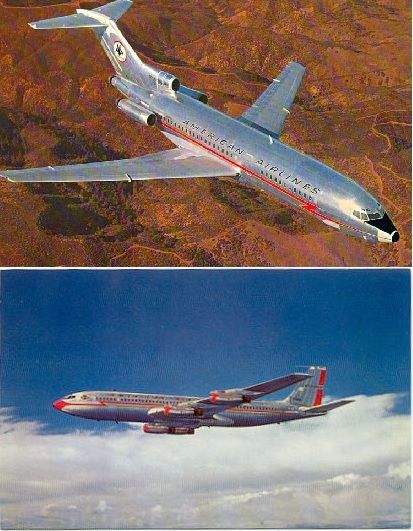 We have redone the American Airlines 707 and 727 schedules to add variety. Whereas before we had mostly out & backs (two leg round trips), we have added numerous multi-leg trips, much like the real mainline crews fly. For example, one trip originates in Philadelphia and flies round trip with stops in Pittsburgh, Detroit, Omaha, Bismark & Minneapolis. There is a round trip 707 flight from New York-JFK with stops in Cincinnati, Dallas, Albuquerque, Las Vegas and Chicago. Be careful on your fuel calculations, for shorter legs mean you will be limited on takeoff weight due to max landing weight limitations. Saddle up your first generation jet and enjoy the new, shorter flights on American Airlines!
Alaska Charters With Chester Charter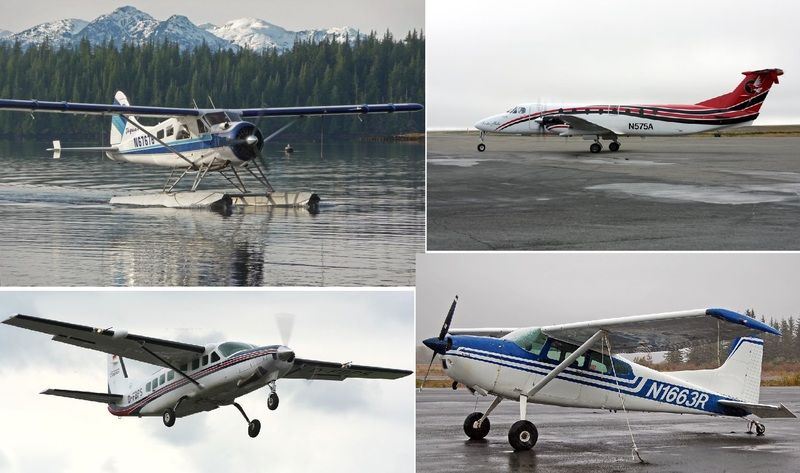 Our Chester Charter opportunities have just been expanded! Besides our regular charter hubs in USA and England, We now have charter flights in Alaska. We use a variety of aircraft, including the Beechcraft 1900, Cessna 208 Caravan, Cessna 207 Stationair, Cessna 185 Skywagon, Piper Chieftain, and two new ones: Floatplanes using a Dehavilland DHC2 Beaver and the Cessna 185! Plot your own charter course from their bases in Nome, Unalakleet, Deadhorse, Anchorage and Ketchikan. Seaplane flights originate in Ketchikan and Anchorage. As with all charter flights, you pick the destination and the aircraft. Whether it's hunters to the Kobuk Valley National Park, or oil company personnel and supplies to Barrow, you will always find adventure with Chester Charter! 
Alaska 727 Flights Added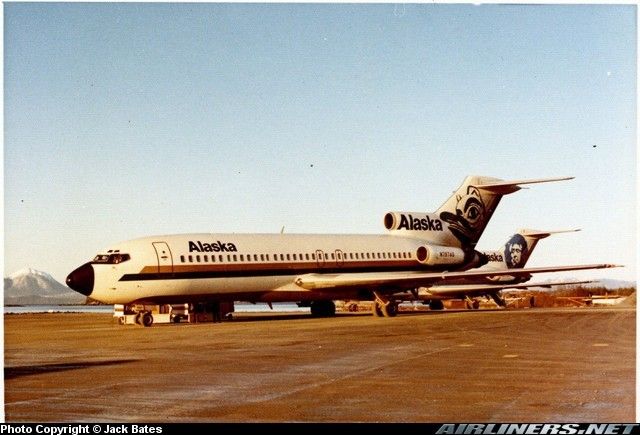 Bering Air provides service to Nome and Unalakleet Alaska in order to connect to Alaska Airlines for service to Anchorage. We've filled this gap by adding classic 727-100 service from Anchorage to Nome and Unalakleet, as well as non-stop service to Cold Bay and Kodiak. All Alaska 727-100 flights are now available to Level II pilots  You can find excellent 727-100's at HJG along with classic Alaska Airlines textures
.

Bering Air Flights Added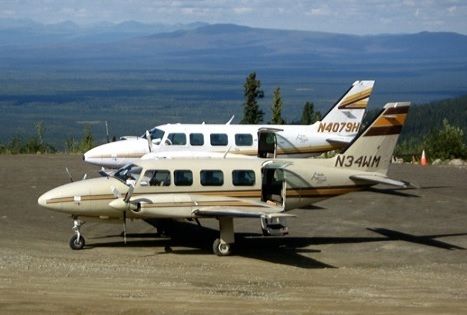 At Bering Air we have added flights from their hub in Kotzebue. Bering Air PA31 Chieftains are flown on four flights, each one a multi-stop trip to small towns and villages with no other connection to the outside world. There is also a non-stop round trip to their other hub in Nome. Again, these flights are all under an hour in length, yet bring the challenge of flying to gravel strips in the Alaskan frontier. HAG now has 35 flights for the Bering Air Chieftains.
Bering Air- Connecting Western Alaska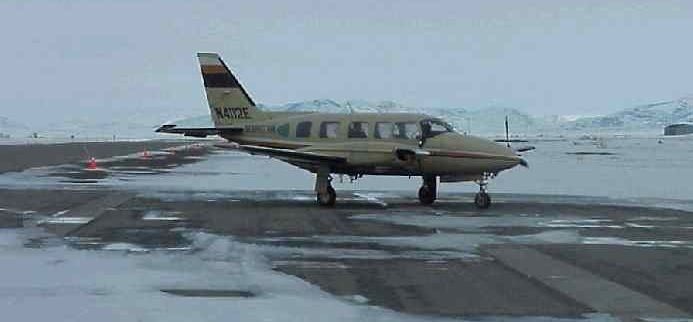 The Historic Airline Group has just added a local air service in Alaska. Bering Air began service in 1974, operating a DeHavilland beaver out of Nome. As they grew, so did their fleet. Today they operate a mix of Beech 1900, Cessna Caravan and Piper Chieftain aircraft to 32 destinations from three hubs in Nome, Unalakleet and Kotzebue, Alaska. We have 18 flights from their Nome base, using the Piper Chieftain N4112E. These are great flights for those with limited time. Most flights are under 30 minutes, and none over an hour in length. For a real challenge, try flying a scheduled route in Alaska in the winter! Look for PA31BRA for Bering Air flights. Textures will be available on Flightsim.com soon!

Lineas Aereas Suramericanas: Columbian Freight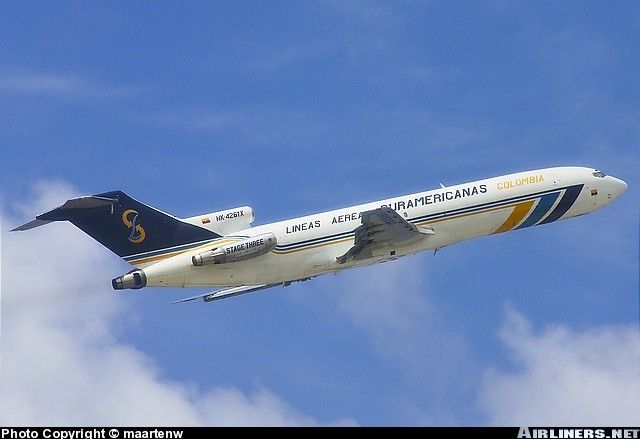 The Historic Airline Group has just added another classic air freigh