Posted by David Reed on 08/16/2015
Provincetown-Boston Airlines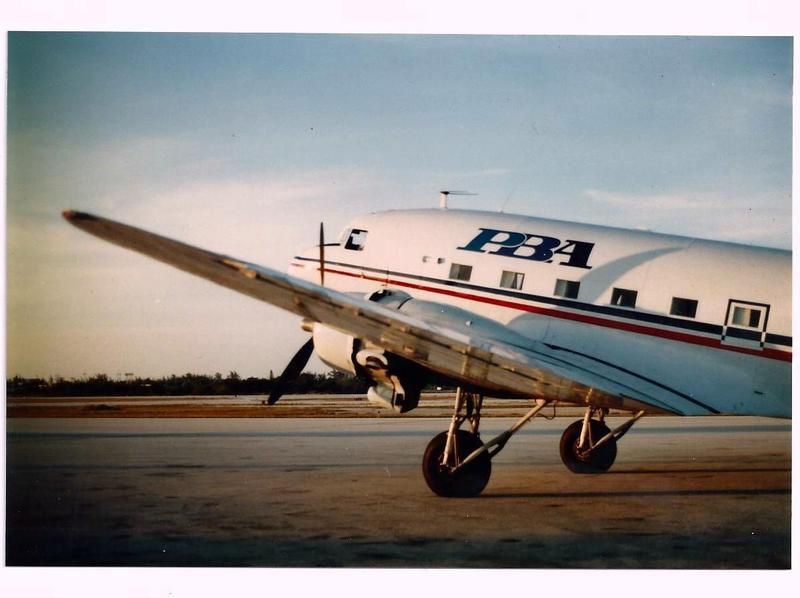 In 1949, John Van Arsdale was the airport manager at Provincetown, MA, a small town at the very tip of Cape Cod. Using a Cessna Bobcat, he began scheduled service between Provincetown and Boston, thus the name. PBA grew, adding more aircraft and pilots. During winter months the demand dropped significantly in New England, so in 1957 an agreement was made with Naples Airlines in Florida to move most of PBA's fleet south in the winter where the extra seats were needed. PBA merged with Naples Airlines one year later and began buying DC-3's and Martin 404s. PBA turned a profit every year it was in business. In the 1980's, when other carriers were heading into bankruptcy, PBA was thriving. Destinations and aircraft were being added, passenger boardings doubled in one year. As a 402 pilot at PBA in 1986, I was always on standby, ready to go where needed. My day started at 0700 and ended when dispatch said they were done. When one 402 wasn't enough, I would bring the extra seats needed. When the DC-3 was overbooked, I carried the extras. PBA was the largest regional airline in the world at the time, with a fleet of Cessna 402C's, DC-3s, EMB-110s, Martin 404s and YS-11s. But what goes up must come down. Two fatal accidents in Florida caused revenues to plummet. Grounded by the FAA twice, PBA struggled to get back in the air, but to no avail. In 1989, 40 years after they started, PBA was merged Bar Harbor Airlines and the certificate was retired. You can still keep up with the history at Provincetown Boston Airline on Facebook today. At HAG we have many PBA routes to fly, and just because it lists a DC-3 doesn't mean you can't substitute a 402, M404 or YS11 :)

Helsinki International Airport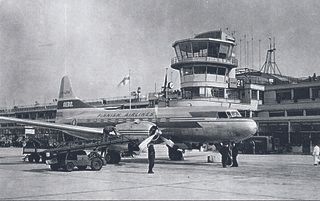 Helsinki International Airport is the main airport for Finland and the home of Finnair. Read about this northern European airport, voted best by European passengers. Look for it in the About Us tab.
Eastern Airline Flight 663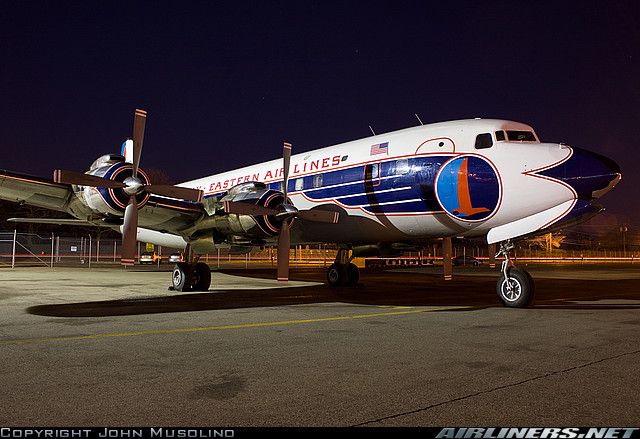 Check out our story on the tragic flight of Eastern 663. On a cold, clear night in February 1967, flight 663 crashed in to the ocean off of New York. Review with us the details of the flight on our About Us tab.  
RAF/USAF  C-130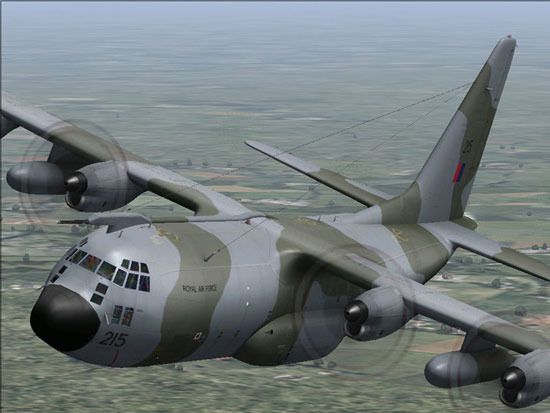 Sometimes it's nice to get away from the airline biz for a while and try some military flights. Here at HAG we have C-130 flights in many regions, including the USA, Great Britian, Australia and even the Middle East. We also have the civilian version (L-100) available in Canada with Pacific Western Airlines, who used to fly cargo to remote locations supporting oil field work, etc. There are some excllent models of the C130 available for both FS2004 and FSX, so try your hand at some remote landing strips in this four engine beast!
Braniff Airlines DC-6

In 1947, the "breakthrough" airliner, The DC-6, was delivered to Braniff. The DC-6 was the first pressurized airplane able to obtain altitudes greater than 18,000 feet, and at a speed of over 300 MPH. Braniff used these on their new South American routes in sleeper configurations. These planes also had lounges for passengers to meet. Braniff flew the DC-6 via Havana, Cuba to Brazil, and then in 1949, Braniff initiated "El Conquistador" service to La Paz, Bolivia, and the next year, Buenos Aires, Argentina was added. This gave Braniff 20,000 miles of International Routes from Houston to Buenos Aires. Additionally, DC-6's were used domestically on Braniff's high density routes. At the Historic Airline Group, we have over 50 flights for the Braniff DC-6. 
Heathrow Airport

London's Heathrow Airport has a long and colorful history. The busiest airport in the world today, Heathrow started life as a small grass strip for Fairley Aircraft in 1930. Read about the history of this popular, historical destination in the About Us tab above.

Reno Air

Reno Air was founded in June 1990 by Frontier Airlines alumnus Joseph Lorenzo and Midway Airlines executive Jeff Erickson. The airline's first flight was on July 1, 1992 with nonstop jet service from Reno to Seattle, Washington. By April 1993, Reno Air was serving the following destinations from its Reno hub with nonstop jet flights: Los Angeles, Kansas City, Minneapolis/St. Paul, Ontario, CA, Portland, OR, San Diego, San Francisco and Seattle. Following the development of its Reno hub, the airline established a second hub at San Jose International Airport in late 1993 by leasing gate space from American Airlines. Reno Air was operating nonstop flights from San Jose to Burbank, CA, Las Vegas, Los Angeles, Ontario, CA, Phoenix, Portland, OR, Reno and Seattle. Meantime, American Airlines had earlier expanded its presence in the San Jose market but was experiencing stiff competition from Southwest Airlines concerning air fares and desired to outsource the SJC operation to a lower cost operator. Thus started a long cooperative relationship between American and Reno Air. Reno Air subsequently posted its first annual profit in 1995. While the airline flew most of its routes on the U.S. West Coast from their three hubs, Reno Air also operated a separate stand alone route system based in Gulfport, Mississippi. The Mississippi airport, which serves the local gambling casino industry, was linked with nonstop flights to St. Petersburg  and Orlando via Sanford International Airport in Florida, and also to Atlanta, Georgia. None of these four airports were linked to the rest of the Reno Air route system. In 1996, Reno Air adopted a new strategy to focus on the Los Angeles, Las Vegas, and Seattle markets. In February 1999, Reno Air was purchased by American Airlines, and flew its last flight on August 30 of that year. At the time, the purchase was seen as a way to feed American's east-west route network with Reno Air's north-south flights, primarily through San Jose. American initially retained the former Reno Air aircraft and repainted them into a modified version of the American Airlines color scheme (with a white fuselage instead of an unpainted one), but disposed of the entire Reno Air fleet in 2001 as part of capacity reduction efforts following 9/11.
Beechcraft Model 18

After the success of the Beechcraft Staggerwing, Walter Beech decided that the corporate world was ready for a modern, multiengine transport. His team came up with a design that was conventional for the time, including twin radial engines, all-metal semimonocoque construction with fabric-covered control surfaces and tailwheel undercarriage. Less conventional was the twin-tailfin configuration. The only competition when the Model 18 went on sale in 1937 was Lockheed's Model 12, but the Twin Beech outsold it 2-1, so Lockheed stopped production in favor of military contracts on their larger types. Walter Beech saw opportunity in the military too, and obtained contracts for hundreds of trainer variants. After the war, corporate sales flourished. Improved models raised takeoff weight from 6700 lbs to 9900 lbs, though the P&W R985 engine (450 hp) was standard for most of the life of the aircraft. When production finally ended in 1970, Beechcraft had set a record for longest production run of a piston aircraft (33 years) with over 8000 having been built. HAG has many flights for the Beech 18, including passenger flights in England, cargo flights in Canada and the Caribbean, and charter flights with Chester Charter, where you can select any route you desire. There are great examples of the D18S available for free for MSFS, so start enjoying the airplane that so many pilots flew!
Fine Air

Fine Air was founded by Frank Fine in 1976 using two 707's to provide a relable means of bringing his Latin America farm products to the US. in 1992 they received their FAA Operating Certificate and began operating scheduled international cargo flights, the largest scheduled cargo carrier in Miami with fifteen DC-8's. On August 6, 1997 an Initial Public Offering of stock (IPO) raised $123 million dollars. This was to be used to purchase new aircraft. However, the next day a Fine Air DC-8 crashed on takeoff from Miami. The company grounded their fleet and returned the money to the investors. In October the FAA permitted Fine Air to resume operations. In 1999 they acquired ArrowAir. One year later they had annual revenues of $200 million, 125 flights a week. However, the purchase of Arrow Air created more debt than they could handle and they filed for bankruptcy the same year. A private group bought the company and renamed it Arrow Air. In 2010 Arrow Air filed for bankruptcy and ceased operations. Historic Airline Group has 35 Fine Air flights to the Caribbean, Latin America and South America from its Miami hub. HJG has excellent DC-8's in Fine Air colors. Enjoy a Fine Air cargo flight today! 
The Douglas DC-9

The 707 and DC-8 may have shrunk the world, but the DC-9 brought jet travel to local communities. HAG has over 400 DC-9 flights to choose from, from the smallest ten series to the longest MD80. Read about how the DC-9 came to be in our About Us tab.

Mohawk BAC 1-11

Mohawk started life in 1945 serving the mid-Atlantic region of the eastern United States. Based in Ithaca NY, Mohawk progresses from Fairchild F-24s to DC3s, CV240s, and Fairchild F-27s. In 1961 they pioneered the first computer reservation system, in 1965 they were the first airline to use simulators and the first regional to fly jets. Orders from American, Braniff and Mohawk were received even before the twin jet received certification. American and Braniff quickly replaced theirs as the B727 came into service, but Mohawk found what the BAC 1-11 was best at: Short routes with quick turns at a profit. In four years Mohawk was all turbine with the BAC and the F-227. At DM Flight Sim (http://www.dmflightsim.co.uk/bac_1-11.htm) they have excellent, free models of the BAC1-11. Learning proper procedures takes some time, but the reward is flying short routes quickly in an exciting airplane. HAG has numerous flights with Mohawk, as well as American, Aer Lingus, British Calendonian and Birtish Airways. Enjoy!

Pacific Western Airlines

In July 1945 four pilots got together with a prospector to form Central British Columbia Airlines, and one of their wives put up the cash for the legal fees. CBCA served the logging and mining business, providing aerial supply service and survey flights. The airline was reliable and therefore successful. Between 1946 and 1952, CBCA purchased many small flying services, providing the equipment and manpower to continue their growth. In 1953 they changed their name to Pacific Western Airlines.

In 1955 they purchased Queen Charlotte Airlines, giving them their first scheduled service routes. The airline grew rapidly, aquiring its first jets (707's) in 1967. In 1968 they bought the first Lockheed Hercules and began acquiring 737's. In the 1970's they consolidated their various aircraft types, concentrating on the 737. In 1987 they acquired Canadian Pacific Airlines and took a new name, Canadian Airlines International. In 2000 they were acquired by Air Canada, bringing to an end the legacy of Pacific Western. HAG operates 102 Pacific Western flights using the L100, DC3, DC6B, C46 and B737. 

Wisconsin Central

It was February 24, 1948, a bitter cold winter day even by Wisconsin standards. Wisconsin Central Airlines was the result of a small business flight department, the Four Wheel Drive Company of Clintonville, that saw the need for local air service in their home state. They tested the waters with two Cessna Bobcats on a few intrastate routes in 1946. Two years later the CAB awarded them an airline certificate, so they came up with three Lockheed L-10E Electras and on this freezing Tuesday morning the little airline began. It was so cold in fact, that only one flight was able to operate over their new 15-airport route system. But over time they built a loyal following with their safe and reliable airline. Two years later they bought three more Electras and even bought their own ground-based navigation beacons to allow safer operations at night and in bad weather. Back then, if you wanted a VOR, you went out and bought one. In 1951 the demand had grown enough that WCA bought six ex-TWA DC-3s. The next year the added four more, moved their headquarters to Minneapolis and changed the name to North Central Airlines.

Ansett-ANA Updated

Back when airlines were starting in Australia, there emerged two major players- ANA and TAA. On the sidelines, Ansett operated a small operation in southern Australia, flying from Adelaide and Melbourne. During WW2, Ansett flew for the armed forces, and after the war they slowly built a domestic network using surplus C-47s. TAA thrived while ANA struggled, and everytime ANA dropped a local destination, Ansett was there to grab it up. In 1957 ANA was facing bankruptcy, and wanting to avoid a monopoly by TAA, the government encouraged Ansett to buy ANA. Eventually the deal was done and Ansett-ANA was the result.
Here we have created local routes from Adelaide in the early years of Ansett. You can run one of three aircraft to destinations like Broken Hill, Kangaroo Island, Port Lincoln, Whyalla, Cleve, Minnipa, Ceduna, Wagga Wagga, Melbourne, Hobart & Sydney. We have also added a DC-6B route from Melbourne to Brisbane to Port Moresby to Lae, New Guinea and back. Today you can enjoy the roots of Ansett with these fun and interesting destinations. In addition, you can fly the ANA routes with the B727, DC9 & Electra II. Just look for the airline code ANA.