Posted by David Reed on 05/20/2017
HISTORIC AIRLINE GROUP CONTEST GIVEAWAY!!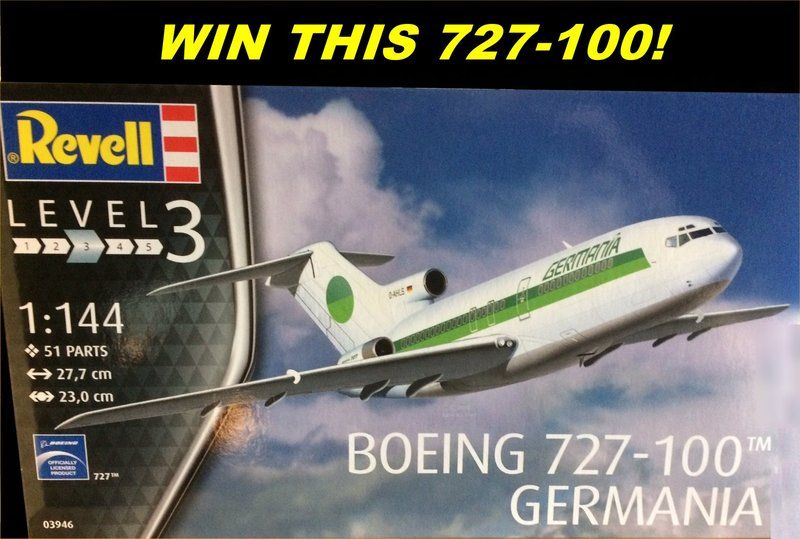 It's time once again for the Annual Historic Airline Group Contest Giveaway! This year we have as a Grand Prize this rare 1:144 scale Revell model 727-100! This plastic model represents the dawn of the jet age for domestic travel within the US and Europe. Designed for short haul and smaller airports, it first flew in 1964 with Eastern Airlines. 572 727-100 series were eventually built. The model comes with decals for Germania, but online you can find decals for many different airlines for the 727-100. Grand prize includes free shipping.

THE CONTEST: Details can be found on the About Us tab. We will fly from San Diego to El Paso, El Paso to Kansas City, Kansas City to Chicago and Chicago to Washington DC using four aircraft: A DC-6B, DC-7B, Connie L-049 and the 727-100. Total block time for all four legs will be the the prize number. The pilot who flies all four legs and records total block time closest to the prize number will win the grand prize. Here's the twist: You do not know which aircraft flew which leg! Submit your total block figure via email to HAG before midnight GMT May 31. Winner also gets his picture posted on the website to become an international celebrity! Gentlemen, start your engines!
OLYMPIC AIRWAYS 

 Olympic Airlines had a rocky start. Originally called Icarus, it started in 1930 but never saw 1931. After World War II there were three airlines in Greece, but they all had a poor reputation for safety and reliability. The government merged all three into one called TAE in 1951. By 1955 TAE was in dire financial straits and the government sold the airline to Aristotle Onassis, a multi-millionaire in the shipping business. Mr Onassis changed the name to Olympic Airways and immediately began a modernization program with orders for 13 DC-6B's. In 1959 Olympic ordered four Comets to bring them into the jet age. They also signed a codesharing agreement with BAE. In 1965 they ordered 15 Boeing 707/720's and 12 727s to replace their Comets. This move tripled their revenue. In 1970 they ordered ten YS-11s to replace the last of the DC-3s and DC-6Bs. Unfortunately, the Greek government always remained a part of Olympic Airways management and as their debts increased, so did the airline's debts. Several attempts at taking the company private failed and eventually in 2009 the airline was closed for good.AT HAG we have flights for the DC-3, DC-6B, YS-11, Comet and 727. 
LINEAS AEREAS SURAMERICANAS: COLUMBIA'S CARGO AIRLINE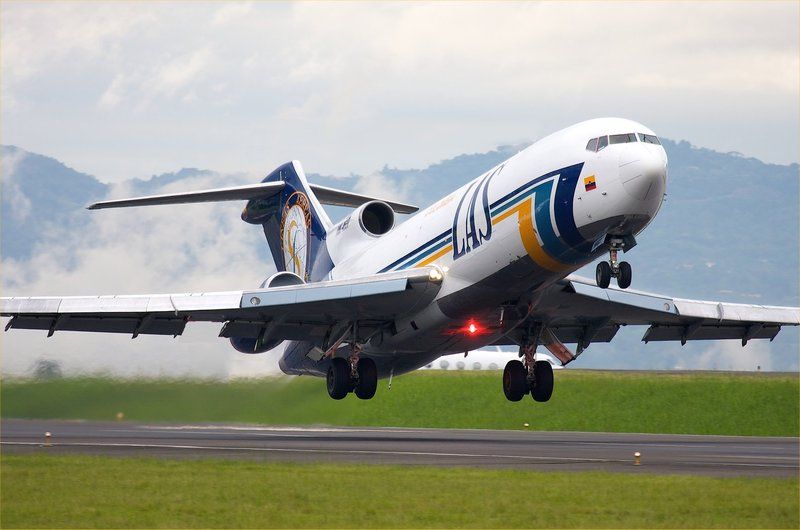 The cargo airline first flew in 1972 as AeroNorte using a single C-46 in regional cargo operations. A DC-6 was added in 1975. In 1986 they changed their name to Lineas Aereas Suramericana (South American Airlines) along with a new operating certificate, bought a used CL-44 and began international flights to Panama. In 1987 they bought a Sud Caravelle. In 1991 they bought their first 727-51F, which started life in 1965 with Northwest Orient Airlines, then National/PanAm before being converted to a freighter in 1985. In 2001 a pair of DC-9F's were added to handle increased regional freight traffic. In the next four years they retired the CL-44, Caravelle and DC-9's, replacing them with another 727-100F and three 727-200F. 727-024C first flew in 1967 for Continental Airlines. The 727-2X3 was built in 1981 and flew for various charter companies before being converted to a freighter in 1996. The 727-2F9 first flew in 1977 for Nigeria Airlines, then Alaska and Continental Micronesia before being converted in 2000. 727-251 flew for Northwest from 1975 to 1996 when it was converted to freight. In 2008 two 727-200F Super27's were added. The two were side by side coming down the assembly line, built as freighters for FedEx. Both flew for FedEx for 25 years. 2016 brought an order for two brand new 737-800BCF freighters. LAS flies to many destinations throughout South America, Central America and the Caribbean, as well as Miami and Atlanta. Look for new destinations to be added to our list soon!
BELGIAN C47/C119 FLIGHTS ADDED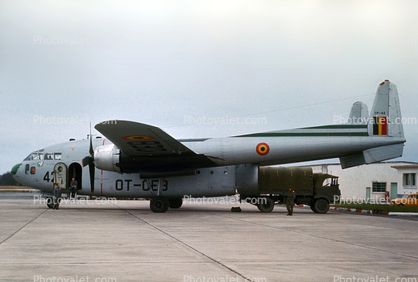 The Belgian Air Force has been operating since the earliest days of aviation. After WW2 they flew cargo and passengers in Fairchild C-119 Fly Boxcars and Douglas C-47s. We have added 44 flights along with 11 new cities. Belgian AF flights fly to NATO air bases in France, Great Britian, Germany, Norway and Sweden.
RC-135U FLIGHTS ADDED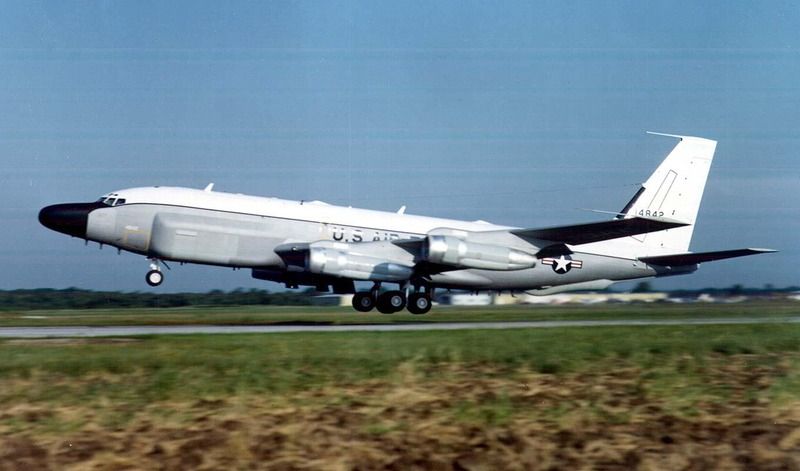 In the late 1960's, electronic survelliance came into its own with the development of the RC-135 series of aircraft. These were highly modified C-135 aircraft and used by the USAF and RAF to support theater and national level intelligence consumers with near real-time on-scene collection, analysis and dissemination capability. One version is the RC-135U/W Rivet Joint aircraft, in use since the late 1960's. We have added four flights, three USAF and one RAF. These flights operate identical to charter flights in that they depart and land at the same airport. Where they go is up to you! The USAF flights are based at Kadena AFB/Okinawa, Shemya Island AB Alaska and Incirlik AFB in Turkey. The RAF is based at  RAF Waddington. Real time intel gathering  is the goal, but don't stray into unfriendly airspace!
VALUJET FLIGHTS ADDED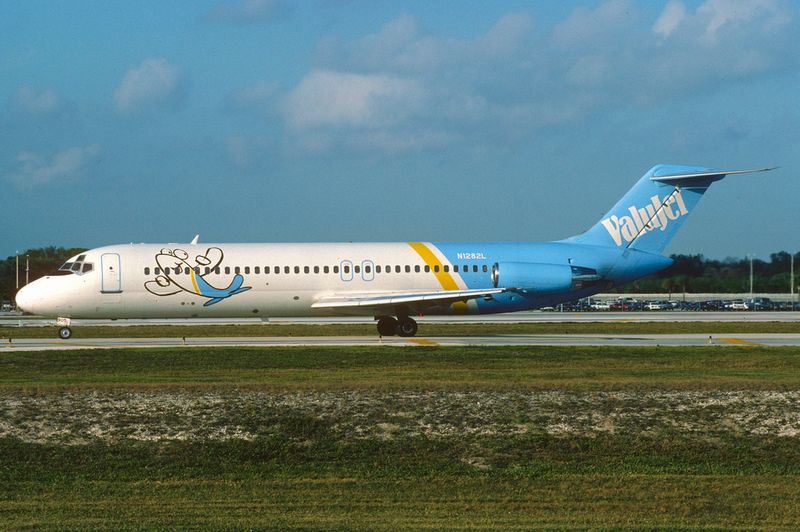 ValuJet Airlines (VAL) was founded in 1992 as a low cost carrier. They bought older DC-9s from many different operators for their low purchase cost. Pilots had to pay for their own training, and maintenance was outsourced to many companies, who in turn subcontracted work to other companies. These bare-bones tactics caused the Dept of Defense to reject ValuJet's bid to fly military personnel, citing serious concerns over quality assurance procedures. In three years ValuJet aircraft made 129 emergency landings, causing the FAA to make Valujet first get approval before adding aircraft or new cities, something that hadn't been done since regulation. With numerous maintenance violations such as rusty engine parts and uncorrected hydraulic faults, the FAA finally grounded ValuJet in 1996 after the crash of flight 592 in the Florida Everglades. ValuJet flights can be flown from their Atlanta hub to 12 different cities. 

USAF RESERVE C-9 FLIGHTS ADDED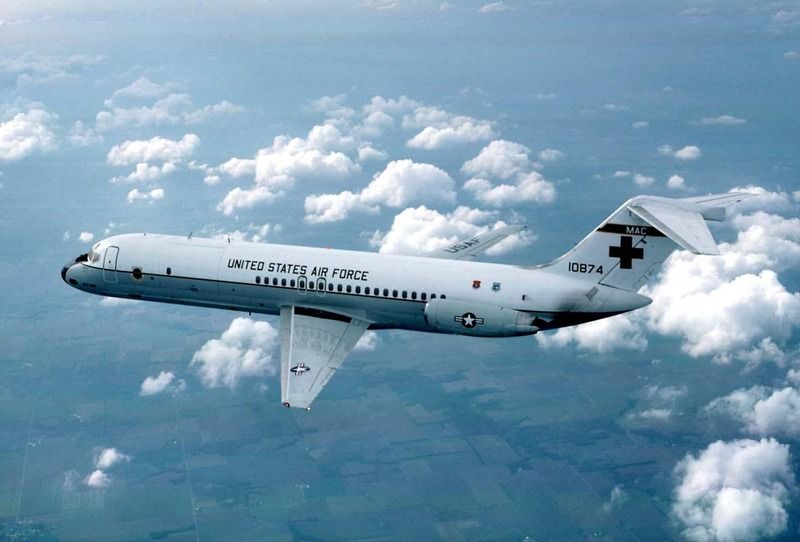 US Air Force Reserve flights have been added in both the US and Europe using McDonnell-Douglas C-9 aircraft. These aircraft were workhorses of the Reserve fleet, carry military personnel from base to base on an airline style schedule. In Europe our C9 is based in the UK at RAF Mildenhall, while the US-based C9 fleet is at Scott AFB near St Louis. Originally the C-9 Nightingale was ordered for aeromedical transport in 1968. The USAF operated the C-9A and VC-9C, while the Navy and Marines operated the C-9B. The last USAF C-9 was retired in 2011, and the Navy retired theirs in 2014. The Marines still operate two C-9Bs. Navy and Marine C-9Bs had a higher gross weight (114,000 lbs) and all models had extended range fuel tanks giving the C-9 a range of 2900 miles. All military C-9s were known for their high level of quality maintenance, giving them the highest dispatch reliability rating of any DC-9/C-9 operator.

HAG STATS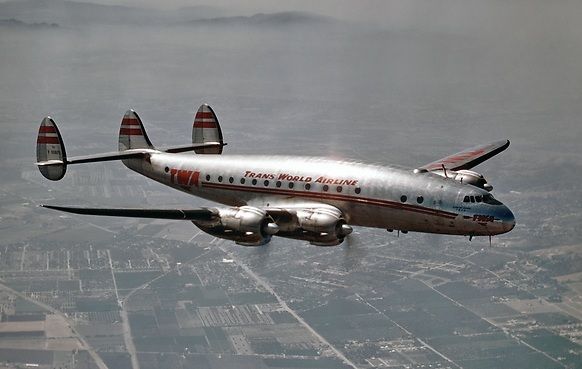 Here are a few stats about our favorite VA. Top Ten Airlines flown: #1 Lufthansa, KLM, BOAC, PanAm, American, TWA, United, Eastern, USAF & Chester Charter.

Top Ten Aircraft flown: #1 DC3, Connie, DC6/7, B707, B727, B747, DC8, Convair 240/340/440, B737, DC4.

Top Ten Highest Time Aircraft: #1 TWA L049, KLM DC3, AAL DC3, USAF C135, Cathay DC3, Lufthansa B747, PAA DC3, Sabena DC6B, BOAC VC10, NWA B377.
OZARK DC9 FLIGHTS ADDED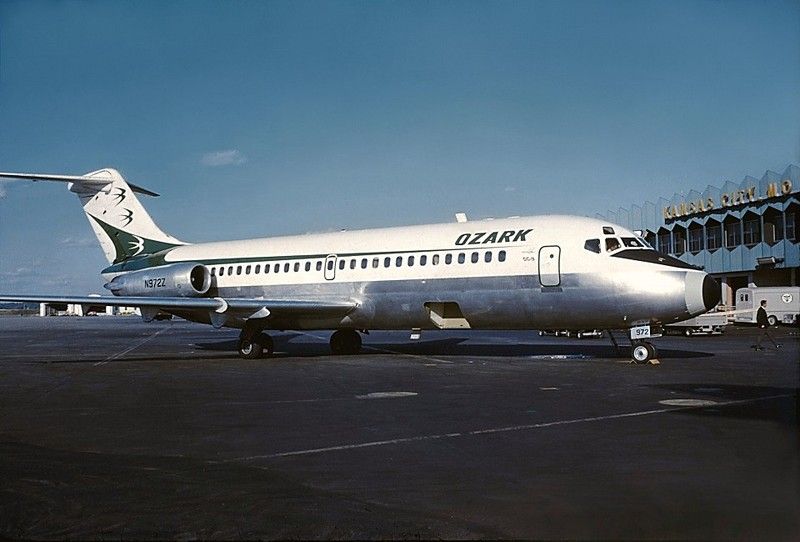 HAG has finally added Ozark Airlines to our schedules. We are opening up the Ozark line with a classic DC-9 route: St Louis to Chicago via Peoria, then on to Kansas City via Davenport and Cedar Rapids, ending with a flight from KC to Milwaukee via Cedar Rapids and Waterloo. Ozark served the midwest from the very beginning, and the DC-9 was their first jet, introduced in 1966. Twelve years later the last FH-227 was sold and Ozark became an all-jet airline. Even though they had grown to reach destinations throughout the country, Ozark never lost track of the smaller communities that made them the success they were. When TWA needed a better national route structure, Ozark was a natural fit and the two merged in 1986. Our Ozark DC-9 flights are classic Ozark, with the longest being 48 minutes and the shortest just 18 minutes, perfect for the sim flyer with limited time. The DC-9 and Ozark Liveries are available at the Historic Jetliner Group website.

  CARGOLUX FLIGHTS ADDED IN EUROPE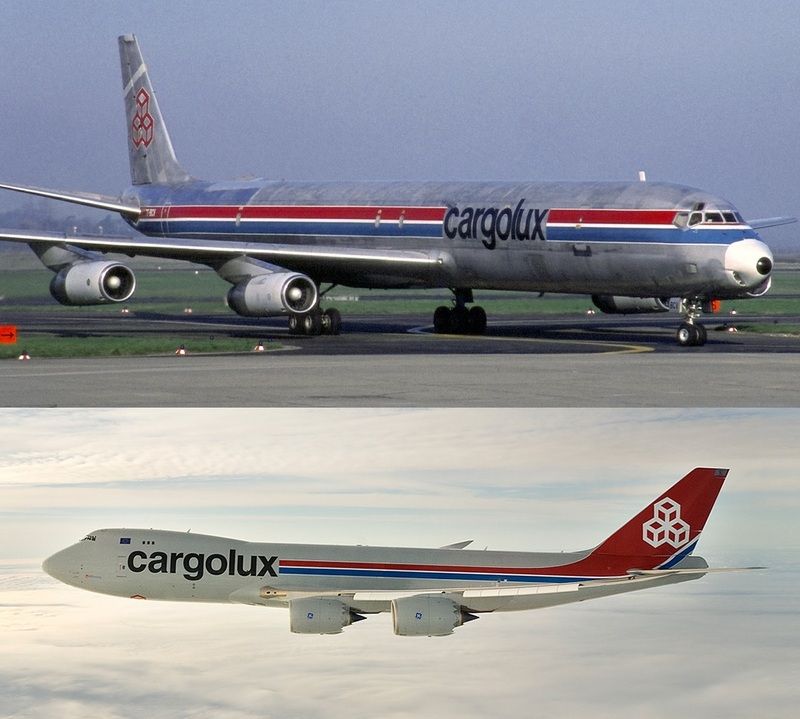 Cargolux is a European cargo airline based in Luxembourg. Started in 1970 with a single CL44, it grew quickly. In five years they began changing from the CL44 to DC-8-63 aircraft. Ten years later the last DC-8 was retired, replaced by the 747. Today, Cargolux operates 22 747 freighters on scheduled air cargo flights. We have added DC-8 and B747 flights from their hub in Luxembourg to destinations in Europe, Africa and North America. Enjoy the fun of cargo flying!

NEW CHAPTERS IN COCKPIT CHRONICALS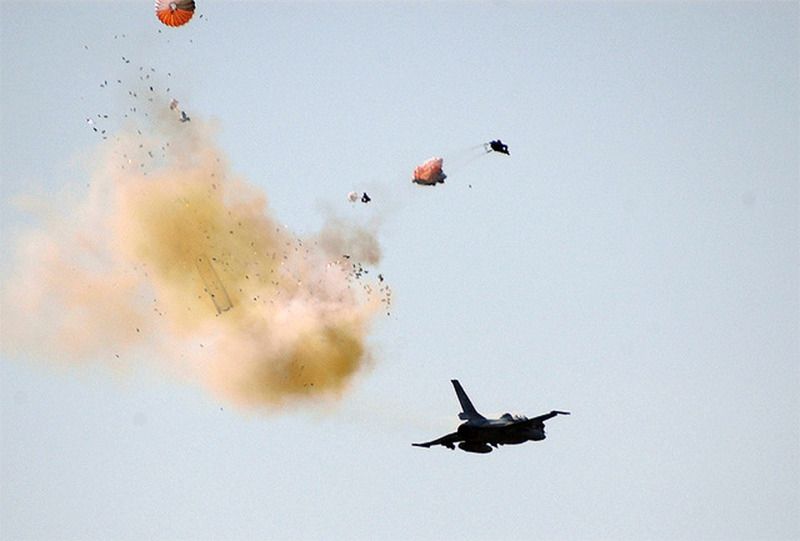 I've added new chapters to our Cockpit Chronicles blog. With over forty years experience in aviation, I've had my share of interesting events occur, and in Cockpit Chronicles I share them with all my flight sim friends. Remember, all of these events are true and few names have been changed. Simply click on the link on the right side of this homepage, pour yourself a brandy and enjoy some good reading.

NEW MILITARY CARGO FLIGHTS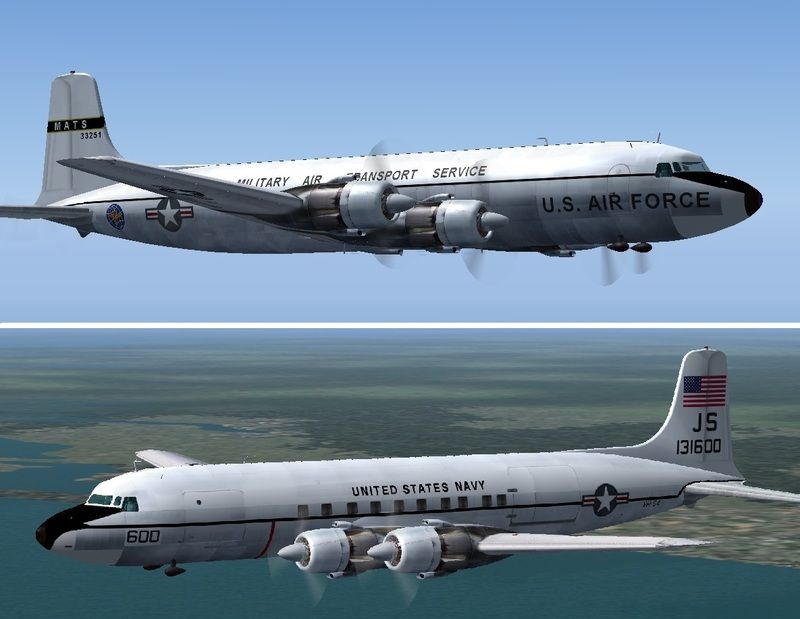 The Historic Airline Group just added 48 new flights for military transport flying. We have added 26 new USAF flights out of Rhein-Mein AB/Frankfurt for the Military Air Transport Service (MATS) using the Douglas C-118A. These flights roam all over Europe and North Africa. We also added 22 USN flights using the C-118B based with VR-54, a reserve squadron in New Orleans. VR-54 flies the C-118B to various naval air bases in the eastern US as well as flights to Guantanamo Bay, Cuba. These aircraft were used for over twenty years by the military for transporting goods and personnel from base to base. Until now there weren't any C-118A/B textures for the DC-6A, but you can find them now at FlightSim.com.