Posted by David Reed on 10/22/2016
Canadian Jets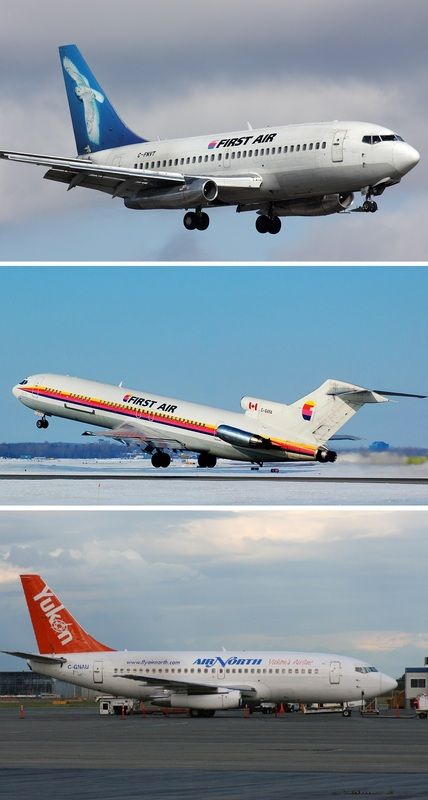 We have added many new routes in Canada. For Air North we have expanded the 737 routes out of Whitehorse to better cover their actual route structure, including flights to Yellowknife and Ottawa. For First Air we have added twenty new 737 & 727 routes out of Yellowknife and Iqualuit. These are all challenging flights for your northern jets, so dress warm and fly a trip today!
FirstAir began in 1946 but did not start scheduled airline service until 1973. In 1990 the Inuit people purchased First Air through the Makivik Corporation. Shortly after, they purchased several local airlines in Northern Canada, bring 727-100's and 737-200's from Northwest Territorial. The fleet was diverse, with many different types, so First Air trimmed down to three types- the 727, 737 and HS748. Today they operate a fleet of twelve ATR-42's and four 737-400's. 
Air North began life in 1977 with a single Cessna 206. Expansion brought numerous types of aircraft including Beavers and DC-4s. In 2002 they bought their first 737. Today they operate three types: Six 737, four HS748 and two ATR42.  

C130/C119

  It's that time of year again, when everyone needs to go do their annual Air National Guard duty. We have plnety of Air Force birds to choose from, including the C-9, C-135/KC-135, C-119, C-123, C-124, C-130, C-54 and C-47. The C-119 was developed shortly after WW2 and over 1100 copies were built at Fairchild's Hagerstown PA factory. Powered by two Pratt & Whitney R4360 Majors, the C-119 could carry ten tons over 1500 nm at 180 knots. We have twenty C-119 flights, in both Europe and Alaska. The C-130 first flew five years after the C-119. It was everything the C-119 wanted to be. A built-in ramp at the rear, pressurization, could fly at close to 300 kts for over 2000 miles with three times as much cargo as the C-119. It has been in production longer than any other aircraft, with over 2300 built and still rolling off the assembly line. Over 70 C-130 flights are available at HAG, including Alaska, the USA, Europe and the Middle East.. Enjoy!

BAC 1-11 G-ASHG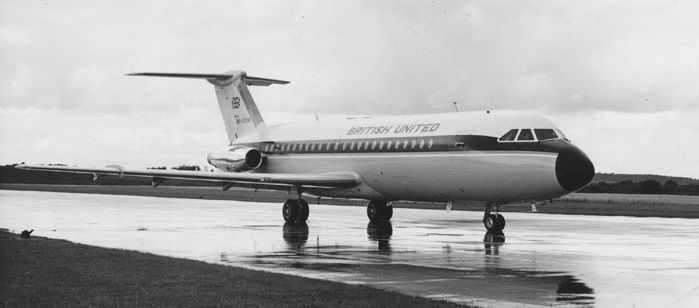 The BAC 1-11 story began in the 1950s as Vickers-Armstrong commenced work on two separate design studies for a short haul jet airliner. By 1963 Vickers (now known as British Aircraft Company) had received 60 firm orders from British United Airways, Braniff Airways, Mohawk Airlines, Kuwait Airways, Central African Airways, Aer Lingus and American Airlines. The prototype G-ASHG rolled off the Hurn production line on 28 July 1963 in the livery of first customer British United Airways. The first flight took place on 20 August. Unfortunately this aircraft crashed killing all on board on 22 October 1963. The accident was attributed to the "deep stall" phenomena, unique to aircraft with a t-tail and aft mounted engines. When a full stall is achieved, the stalled wing will disrupt normal air flow over the horizontal stabilizer, removing any chance of recovery. As a result of the accident, the stick shaker and stick pusher were developed, two safety items still in use today.
HAG has 214 BAC 1-11 flights to choose from, for American, Mohawk, British Caledonean, British Airways and Air Lingus. Excellent models of the BAC 1-11 can be found at http://www.dmflightsim.co.uk/