We got a few new routes for the Seven Seas 747-238C freighter. From Newark we fly non-stop to Anchorage, non-stop to Tokyo and non-stop to Lima, Peru.
Here we are having just departed Newark for Peru, level at FL350. She may be big, but she'll cruise at M.80 all day long! This flight departs at 6AM and is scheduled for 7+24 enroute.
That afternoon, we land in Peru on runway 33.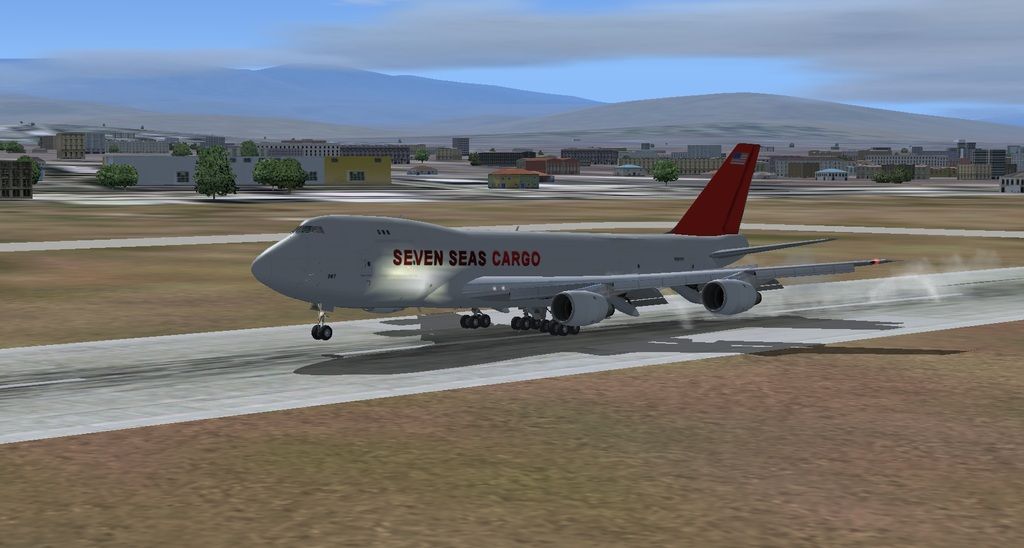 The same evening, another crew departs at 5pm headed back to Newark. Here they are climbing out, heading to FL350.