Old United Airlines timetables show just one daily flight from Baltimore to Los Angeles- flight 51, leaving at 9am. In the early 1960's they had flights that were First Class only. Yes, an entire flight without that "rabble in the back." Plenty of great food, free drinks, movies and hot babes. It was expensive but it was the only way to go. Later, the airlines decided to offer more economy seating, and United flight 51 to LAX was just that- a three class layout with First, premium coach and coach.
Here we are waiting to depart Baltimore behind an Eastern Convair, with a National L188 behind us.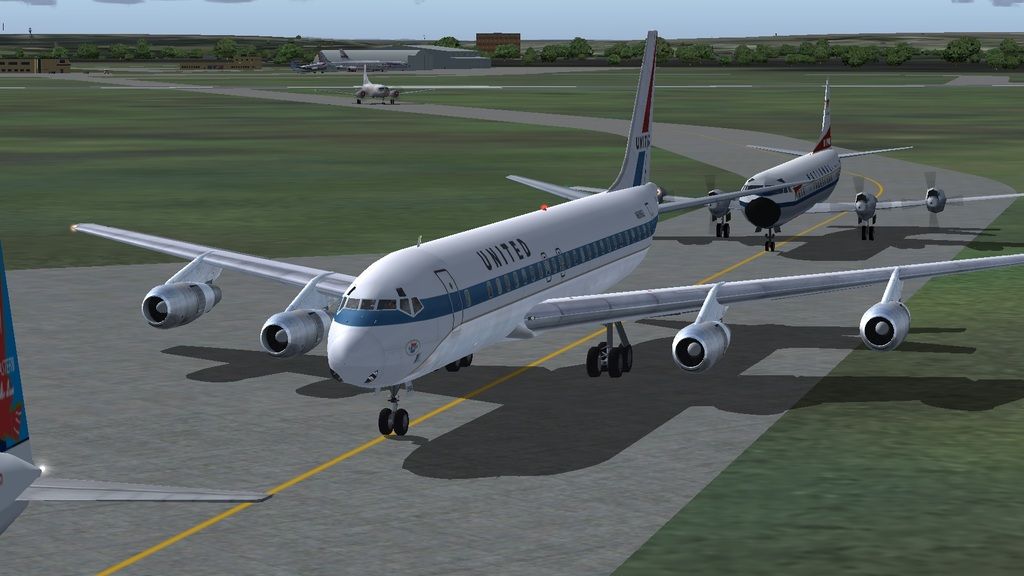 Lined up a cleared to go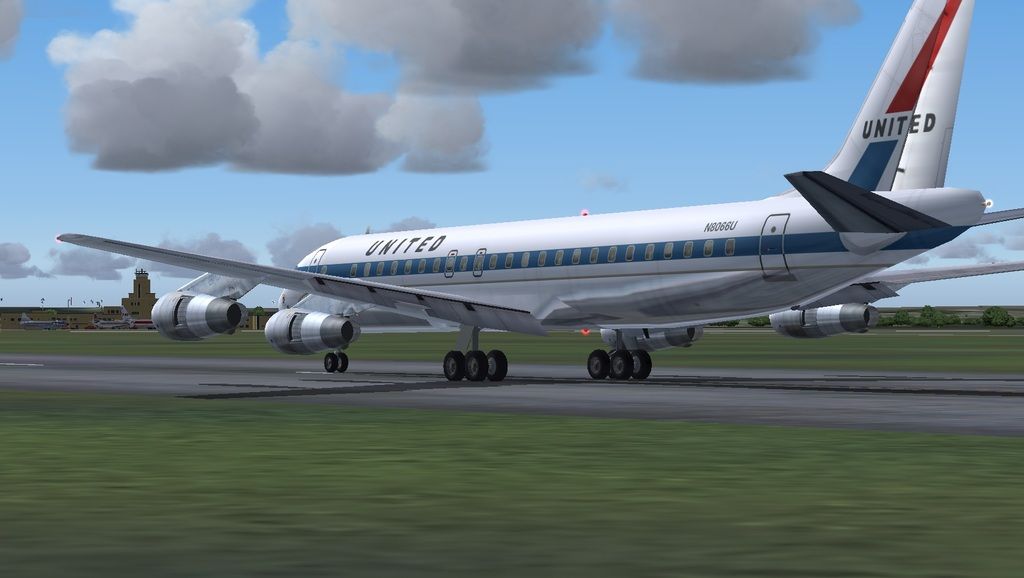 Up, up and away into the friendly skies!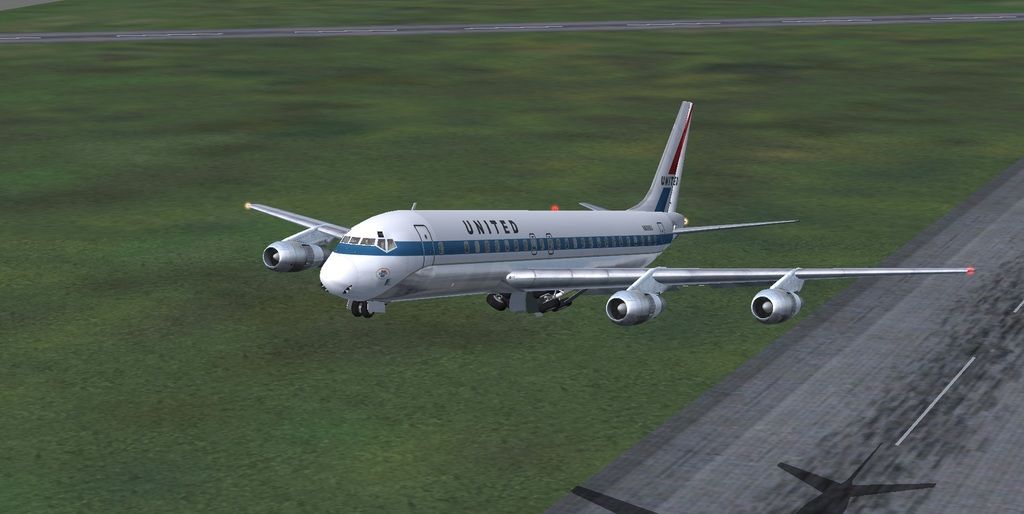 About halfway there, we're level at FL390.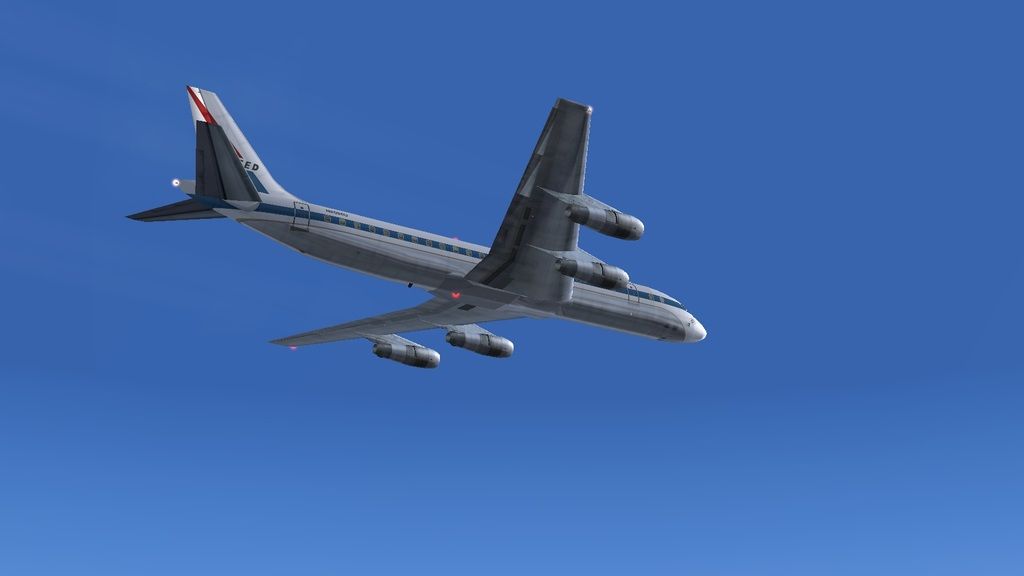 Halfway to LAX they begin the lunch service. I'm not sure what it is, because my gorgeous secretary has my undivided attention. Don't tell my wife I bought her that jewelry, but she has boobs 'till Tuesday, so how could I resist. Cheers!
A classic United DC-8 advertisement