Today I flew across the pond on one of PanAm's original 747 trips, New York to Paris. Using a 747-121, I looked on the web and found the predicted fuel burn to be 26,010 PPH. FS9 said we'd burn 126,722 lbs on this 6+31 hr flight, or 19,495 PPH.
I loaded up 92,160 lbs in passengers (full load), baggage and freight. To this we added 188,243 lbs of fuel (60%). This put us under our Max Takeoff Weight and Max Landing Weight limitations.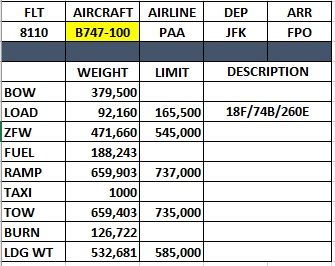 Departing JFK early in the morning with lots of rain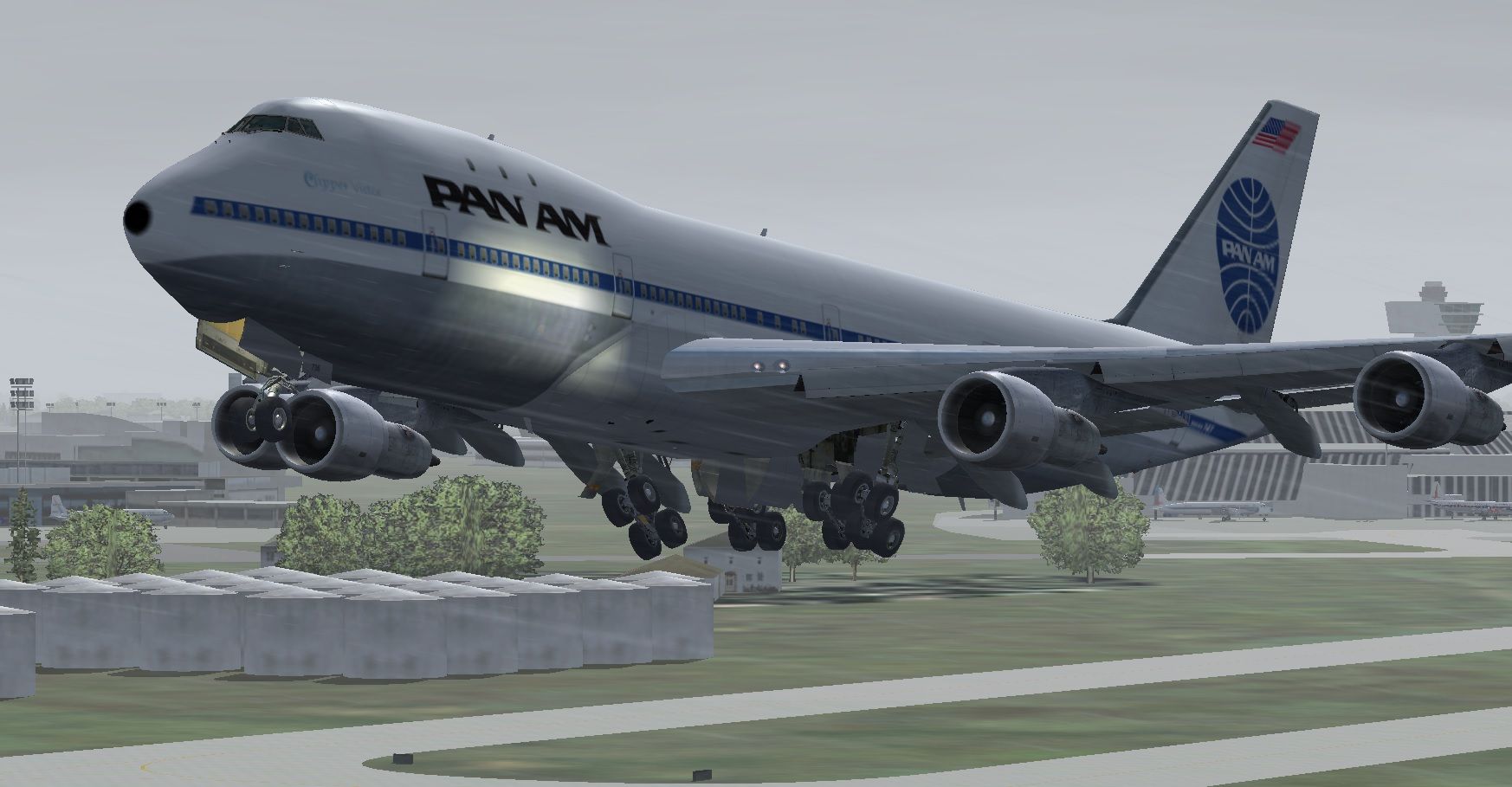 At cruise, FL330 and M.082, over the eastern Atlantic, two thirds of the way there.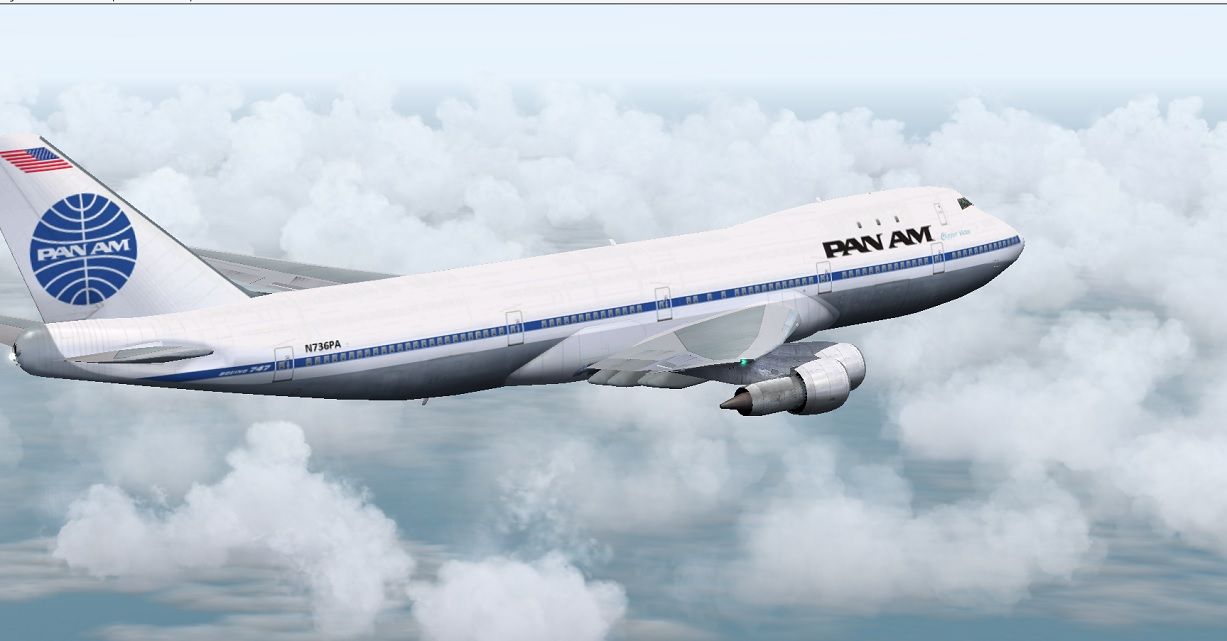 Taxiing in at Paris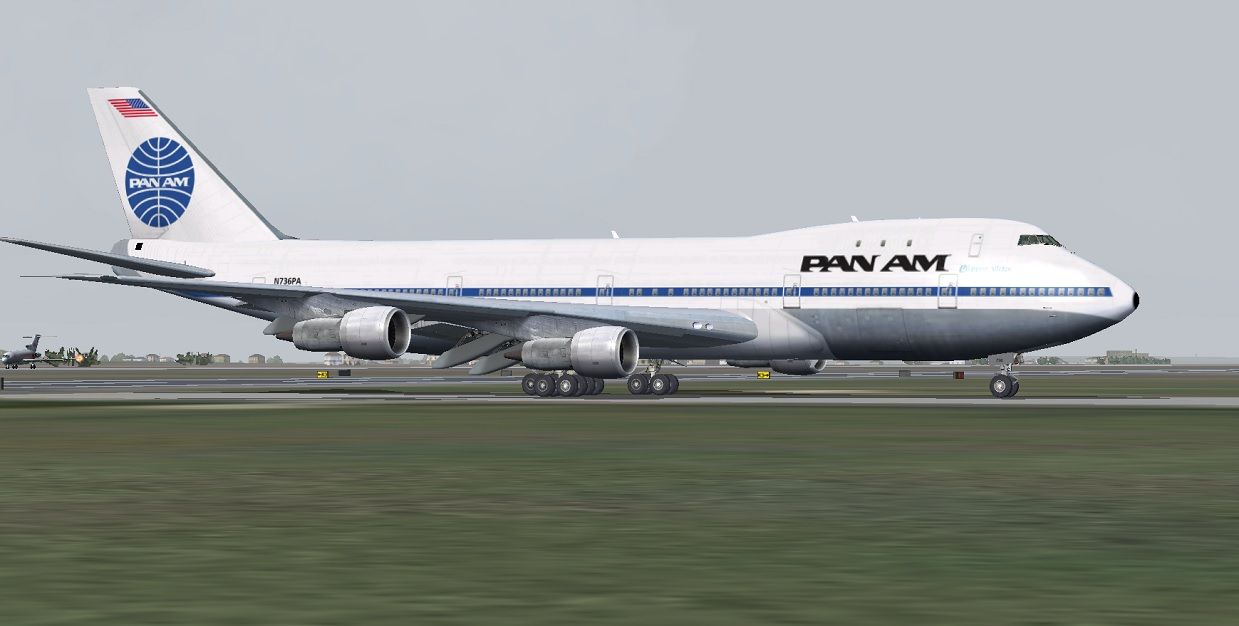 We burned 1000 lbs taxiing out at JFK, 900 lbs taxiing in at Paris. Actual flight time was 6+14. Fuel remaining was 84,174 lbs. This means we burned 104,069 lbs, or 16,785 PPH. This is 14% below average.
To increase the actual fuel flow we need to increase the fuel scalar. In the aircraft.cfg file we see this:
[GeneralEngineData]
engine_type= 1
Engine.0= -106.400, -69.500, 0.000
Engine.1= -76.300, -39.167, -7.000
Engine.2= -76.300, 39.167, -7.000
Engine.3= -106.400, 69.500, 0.000
fuel_flow_scalar= 0.920
min_throttle_limit=-0.319946
We need to increase the fuel flow by 14%. Experience tells us to divide that figure in half, so this time we'll increase it by 7%, to 0.9844. My return flight to New York will tell all.