Chester Charter has acquired a DC9-15F for it's Great Britain division. Here some shots of their new bird.
Parked on the ramp at Luton just after delivery.
To fly a charter at Chester Charter is easy. For this trip I selected trip CCA2591. I can fly anywhere I like, but I must start and end at Luton. For this trip I am going to hop over to Manchester for a electric generator that is needed in Kalmar, Sweden at the Svensk Kärnbränslehantering AB Shipyard for it's overhead crane. After delivery I will return empty to Luton.
Heading to Manchester, new registration and company titles added.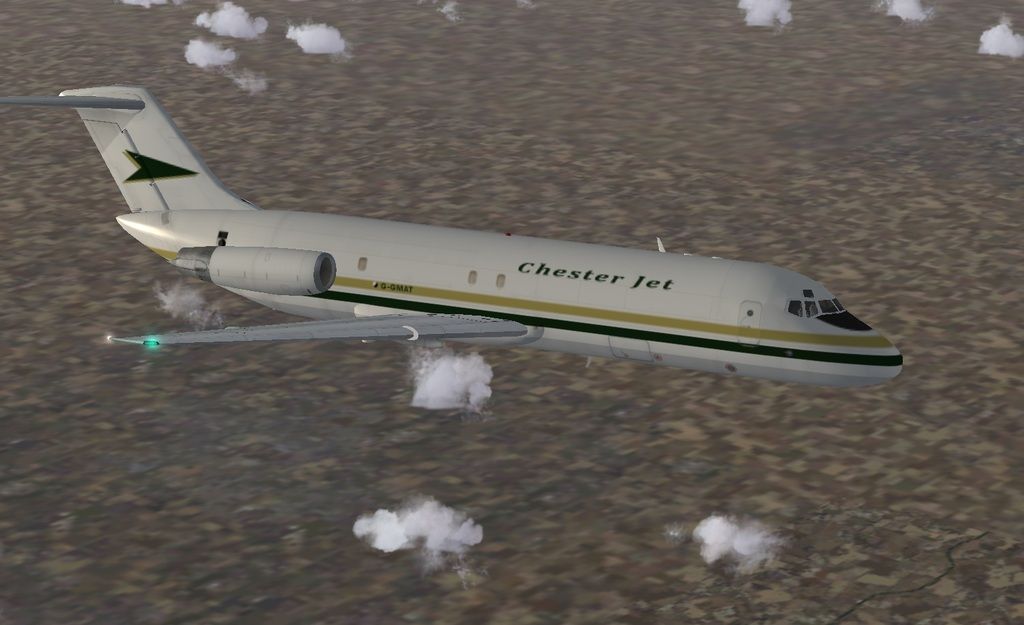 On the ramp at Manchester, loading the generator and associated parts.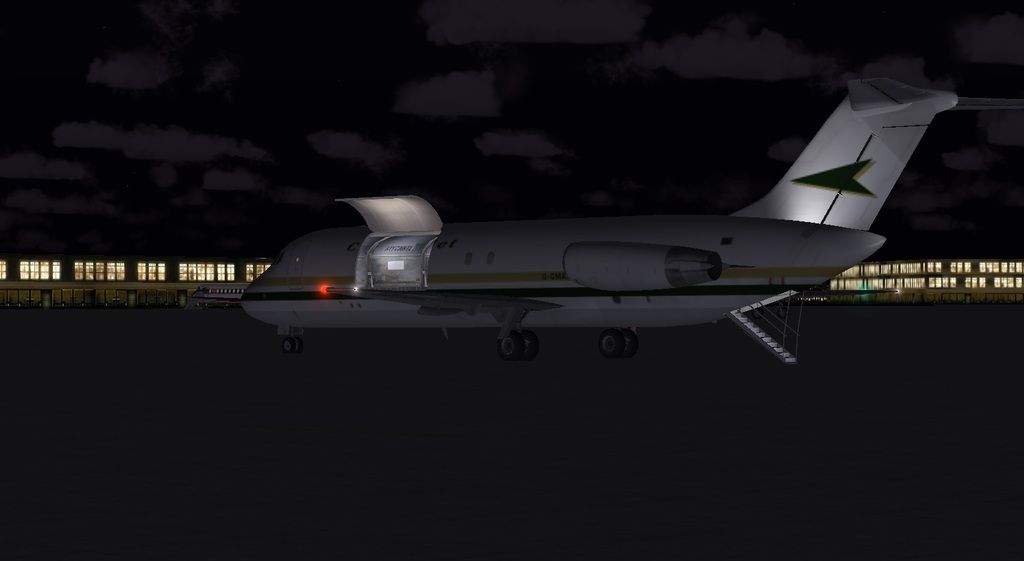 Headed to Sweden at FL310. Once my trip is completed I will file a Pirep and put in the remarks that I flew to Manchester, Kalmar and back home. The flight time will be the total for the entire trip, and the fuel used will also be for the entire trip.