I just added twenty C54 flights for SSA in Alaska. The C54 is useful because it carries more than the DC3, yet can fly into airports the DC-6A can't.
C54 departing Anchorage (PANC)
Enroute to King Salmon Airport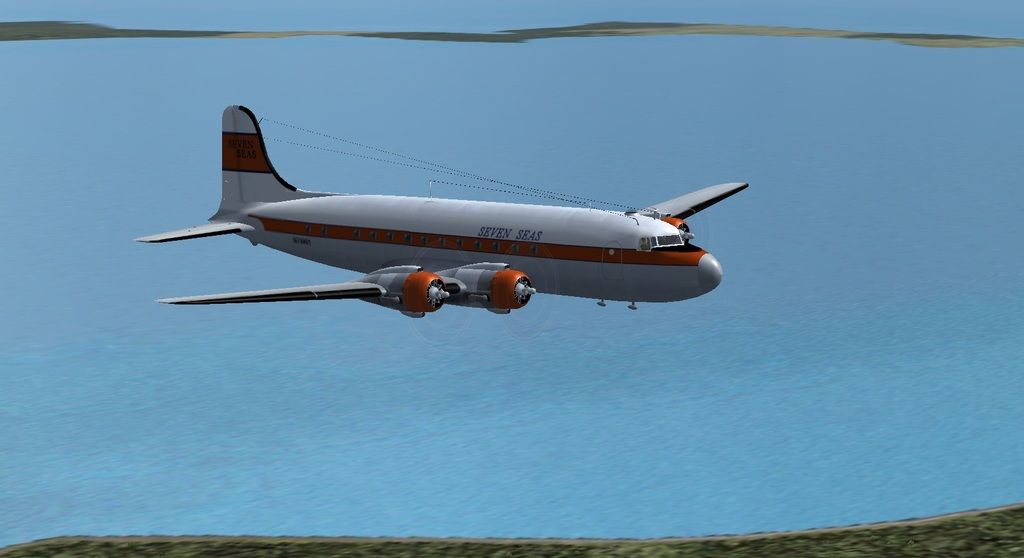 I redid King Salmon AK (PAKN). I enlarged the cargo ramp somewhat, then used Abacus to add buildings, people, etc. Here is the DC-6A at dawn preparing to depart in the early morning. I came up with the orange stripe paint scheme just for Alaska.