Flying from Klawock to Juneau near sunset. In Alaska, views like this are not uncommon!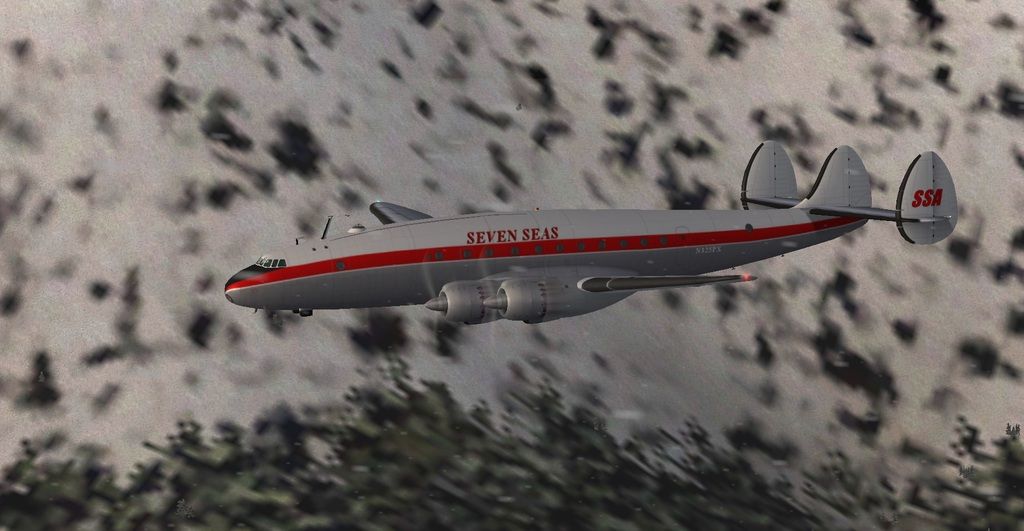 Landing on runway 8. These new operations out of Juneau are primarily non-precision approaches. No ILS's in these regions! I'll post something in the GENERAL TOPICS tab on how to fly those. They are, in reality, quite fun and a bit more challenging than the basic ILS.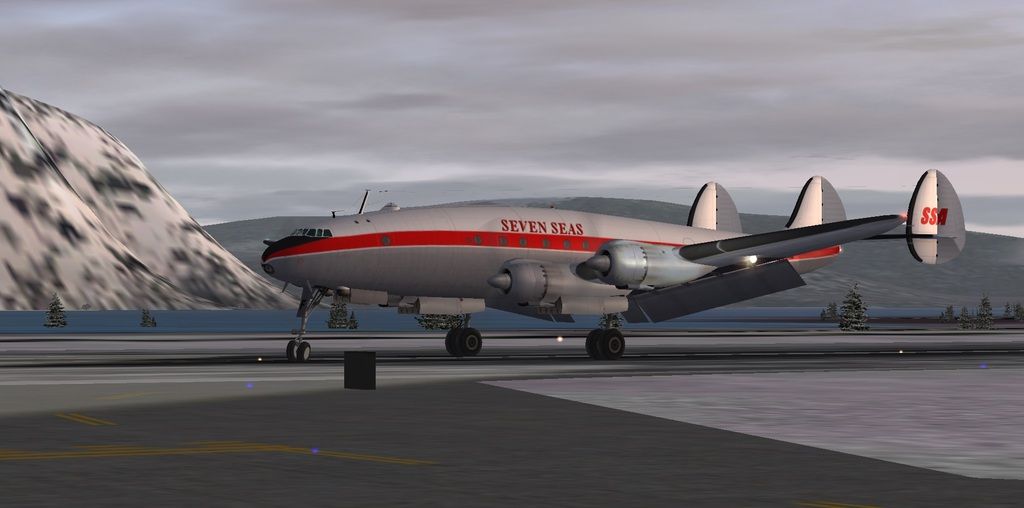 Parked at the gate. What can I say, I love flying the Connie on these routes! A challenging aircraft to fly, on routes that are both beautiful and unforgiving!
Here are a couple of shots of my newest airport mod, Juneau. I used ADE175 to clear out all the stock buildings and then used Abacus to add new ones. I really like how it turned out. In the SCENERY tab I just did a piece on how to change an airport, and I used Klawock as my example. In it I mention at the end a few changes I will make, and on this flight, before I took off, I made those changes. The results are very good! If you like making scenery (it's so simple!), you must share your airport photos in the Scenery tab!