Presenting in real photo and in screenshots showing MWCR in late 1970s
Yes Cayman Airways did have mighty long haul and long range DC-8s that they used for flights from MWCR to Minnesota (do not know why Minnesota), Atlanta, Baltimore, Boston, Chicago, Detroit, Houston, Newark, and Miami.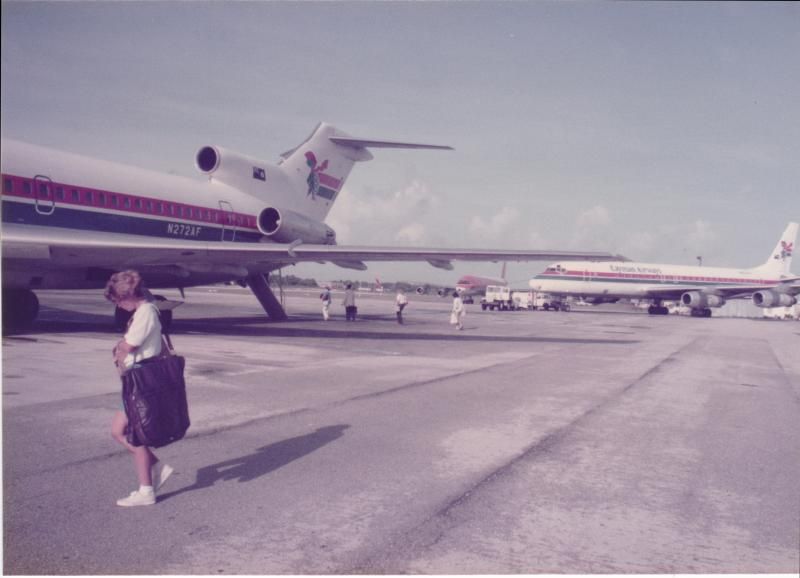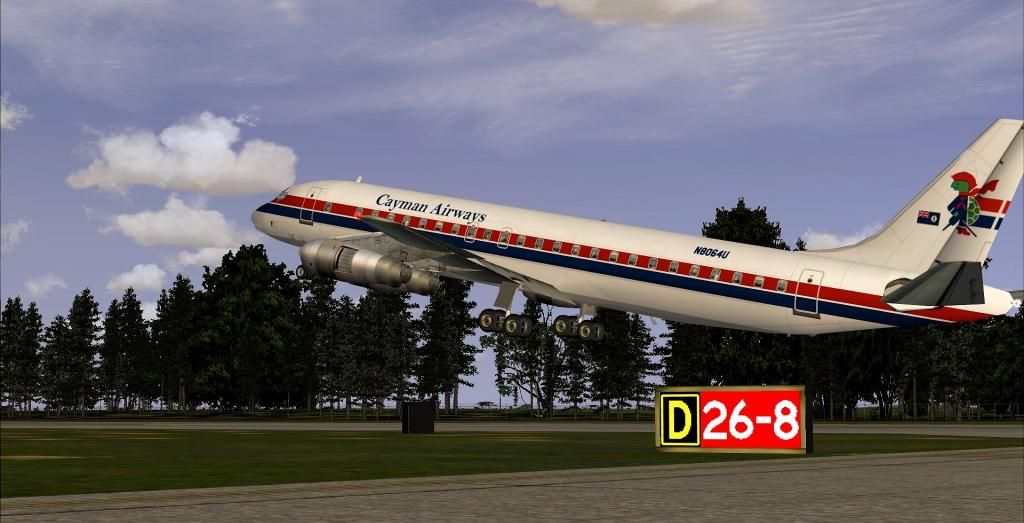 Mind blowing retro livery on 727-200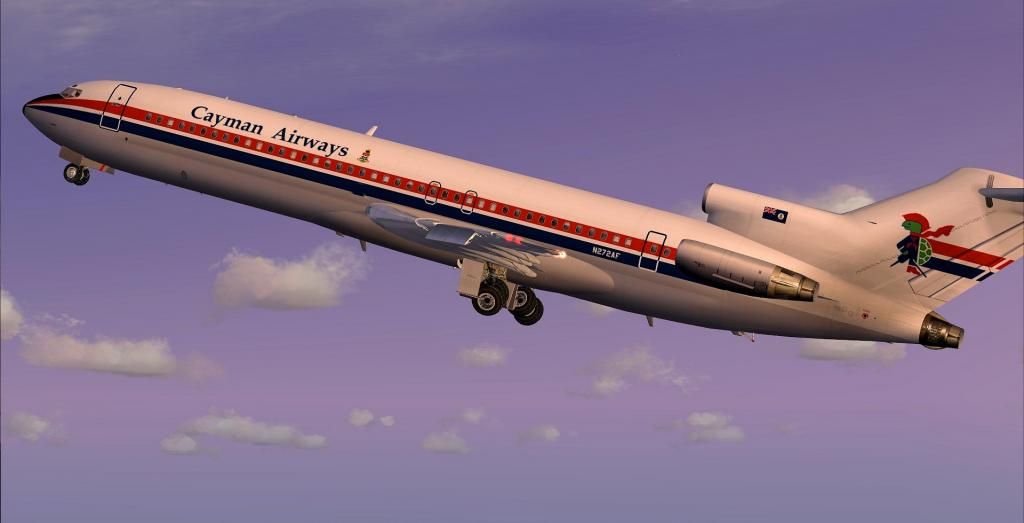 Presenting Cayman Airways DC-8-51 in exciting action via nice flight from MDSD Las Américas International Airport located in Punta Caucedo near Santo Domingo and Boca Chica in the Dominican Republic to MKJS Sangster International Airport 3 miles east of Montego Bay, Jamaica.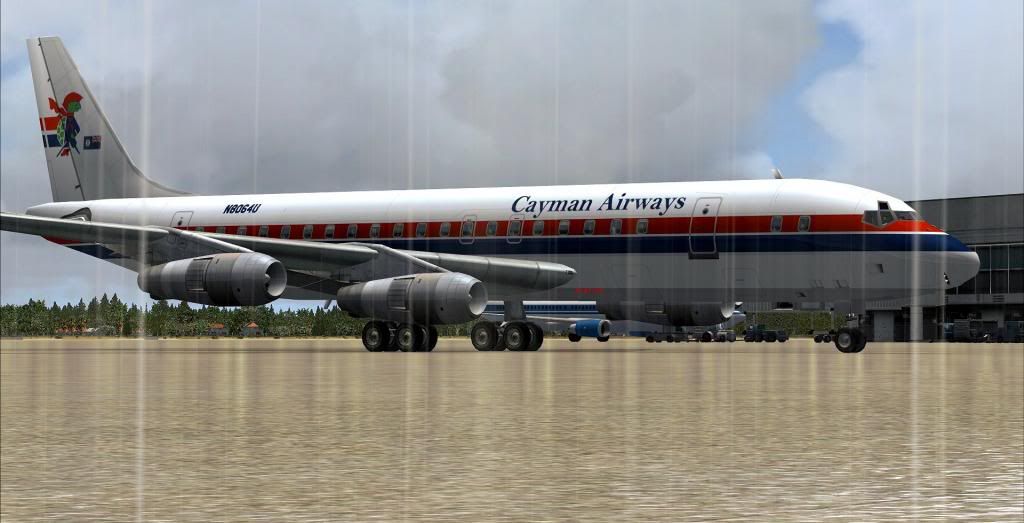 Being pushed back from gate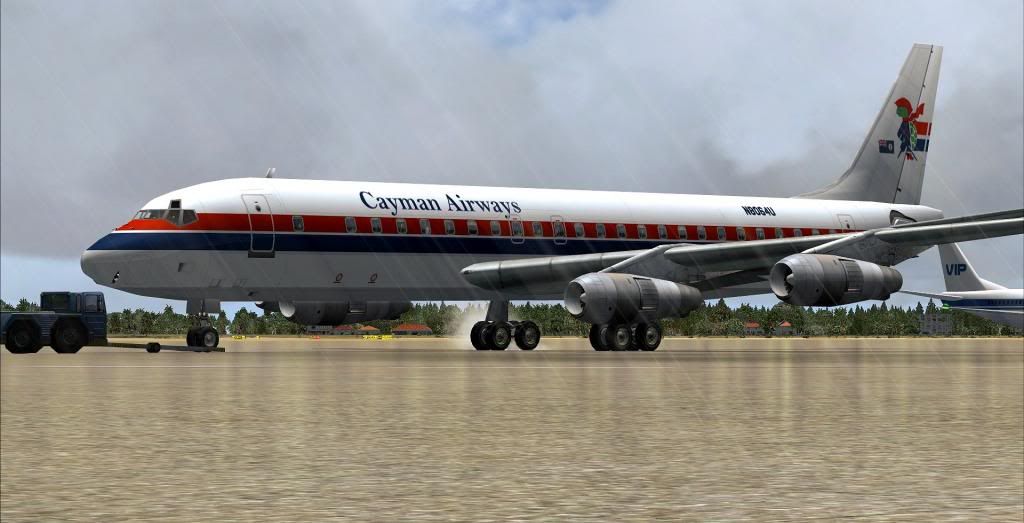 Starting engines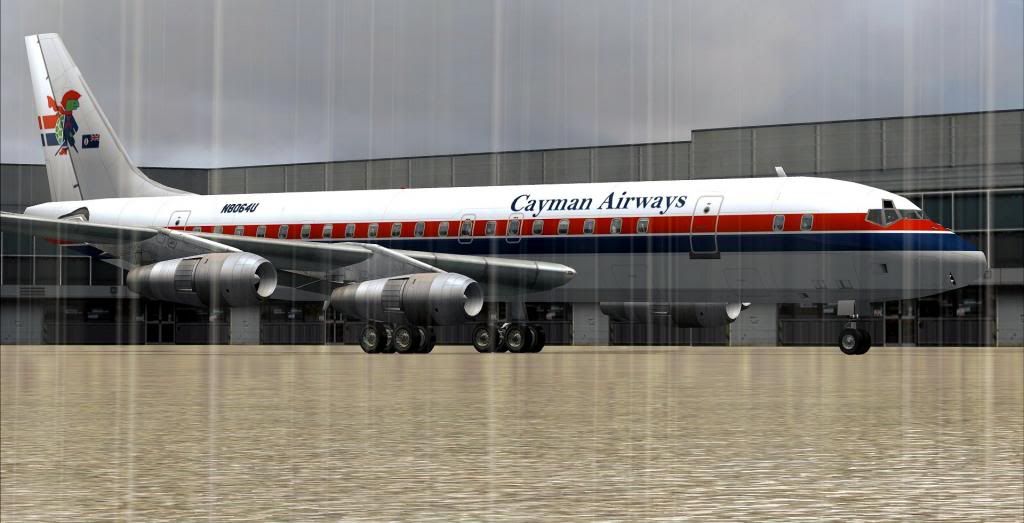 Taxiing to short of runway 17 while a plane was on final approach to the same runway during busy VATCAR event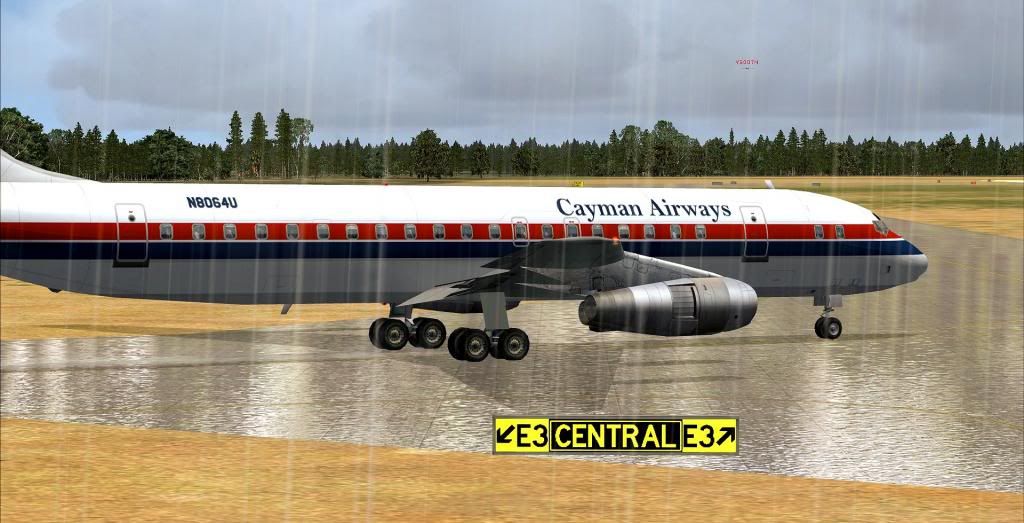 Entering into runway 17 for take off via LECKY departure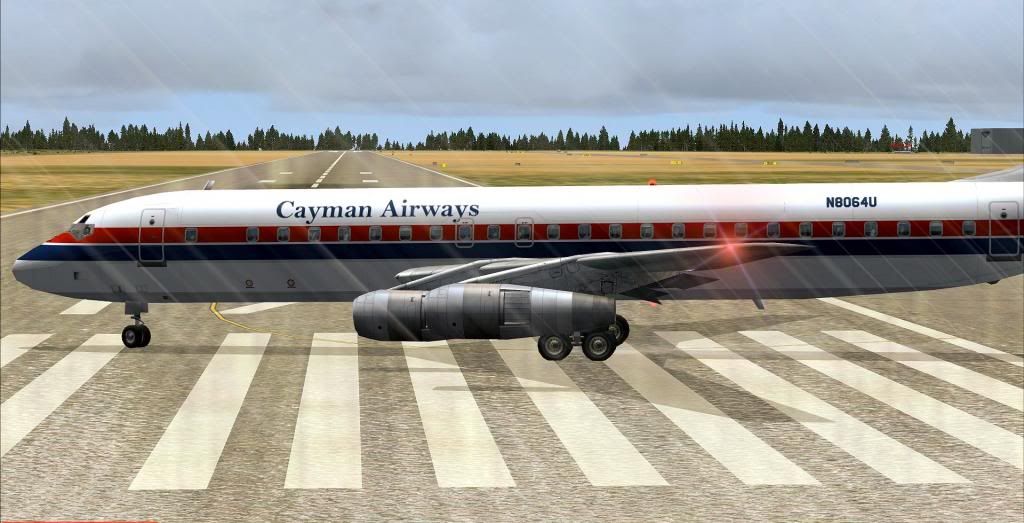 Airborne on climb to FL360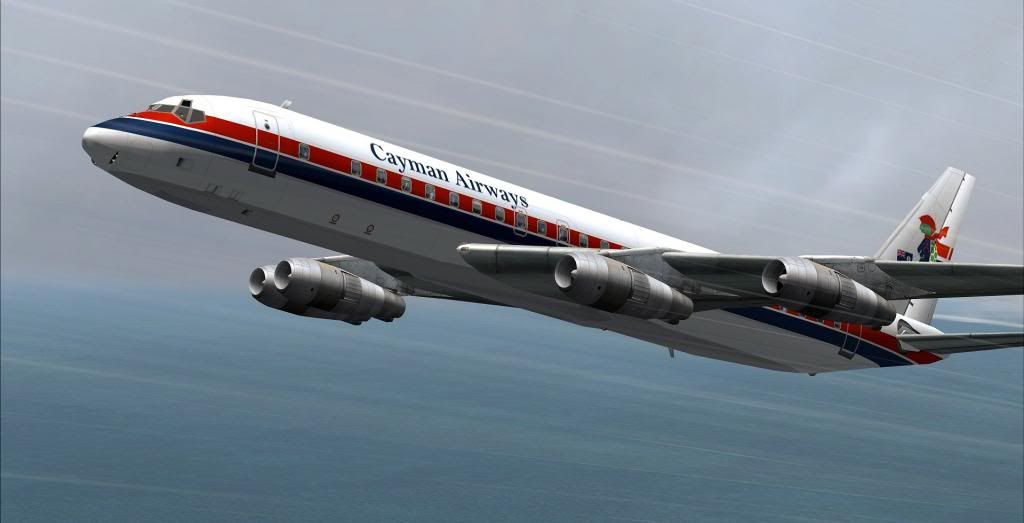 Making right turn toward LECKY during climb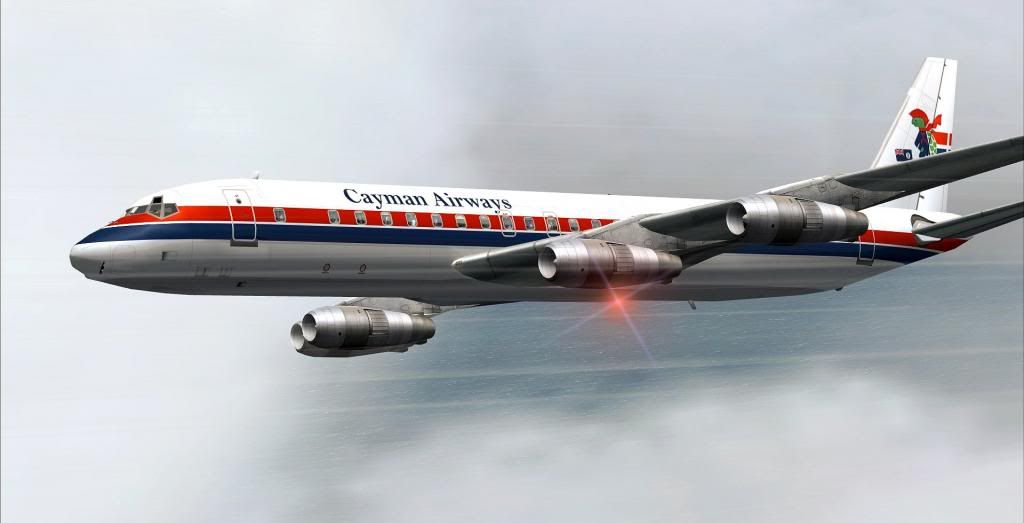 Now heading to intercept LECKY to start cruising along UG633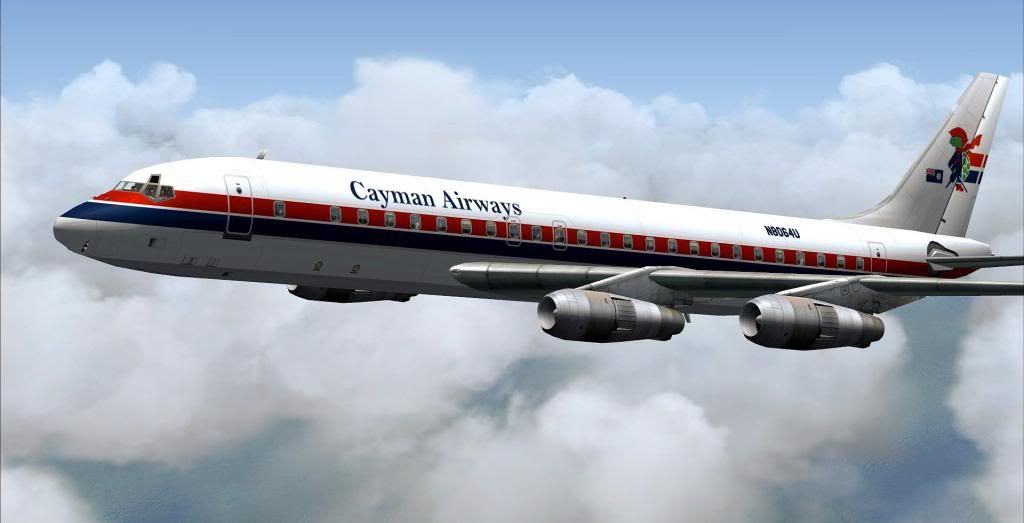 Still climbing climbing to FL360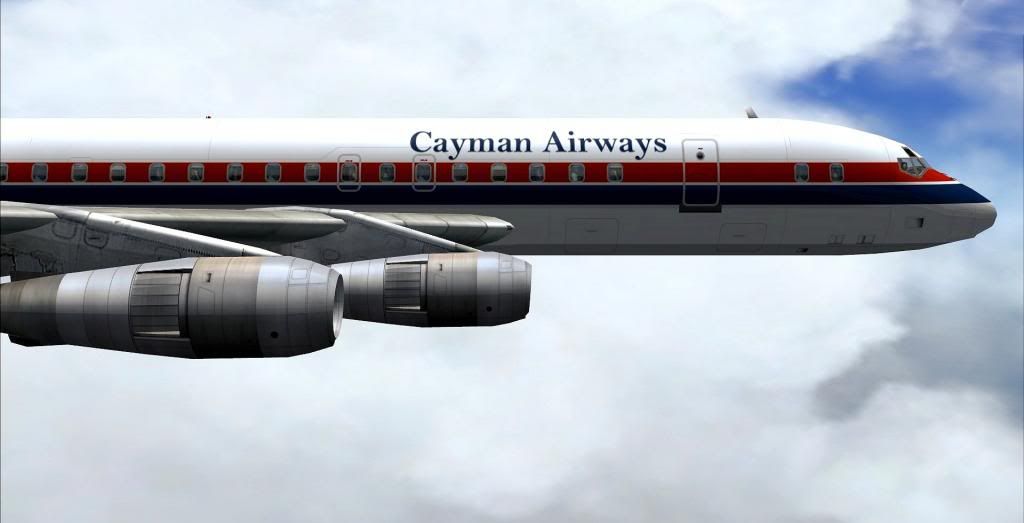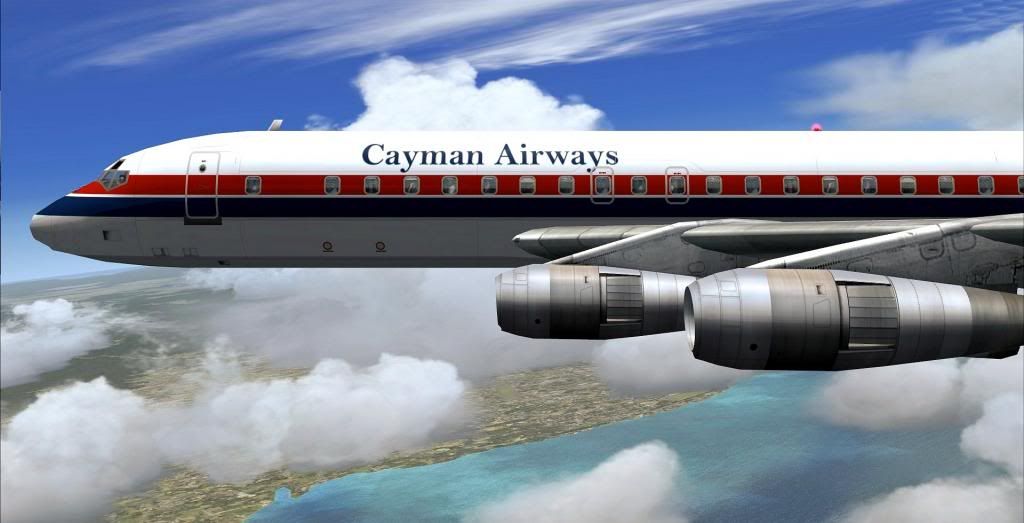 Climbing through high clouds at FL220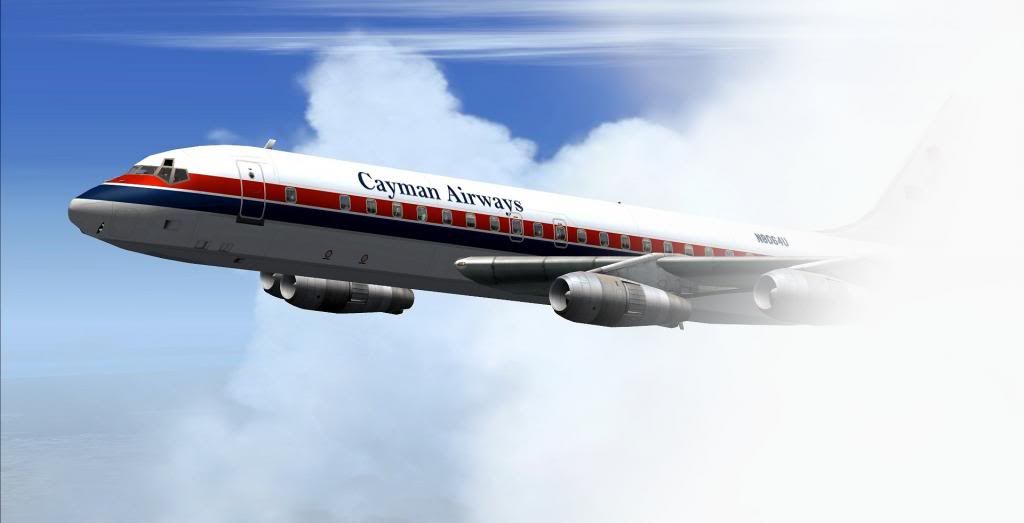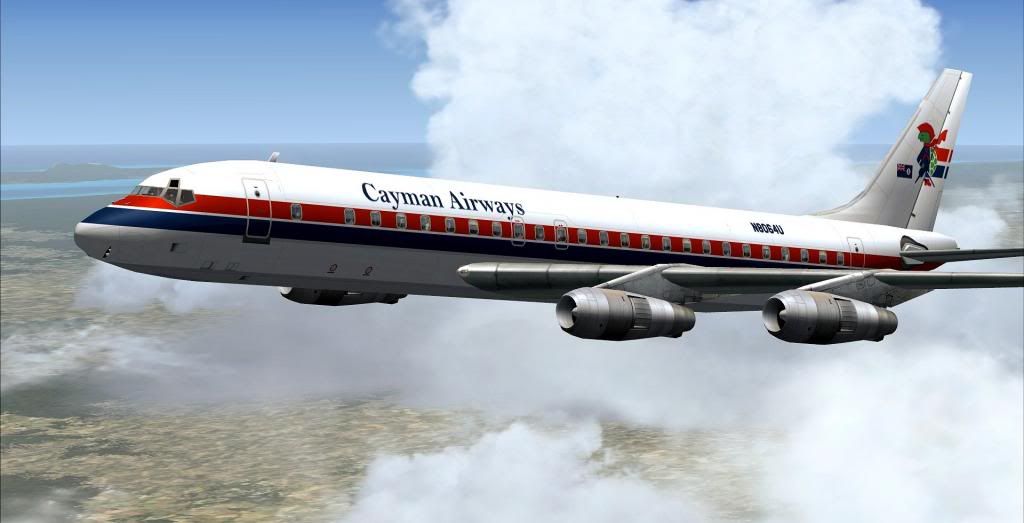 Now cruising at FL360 along UG633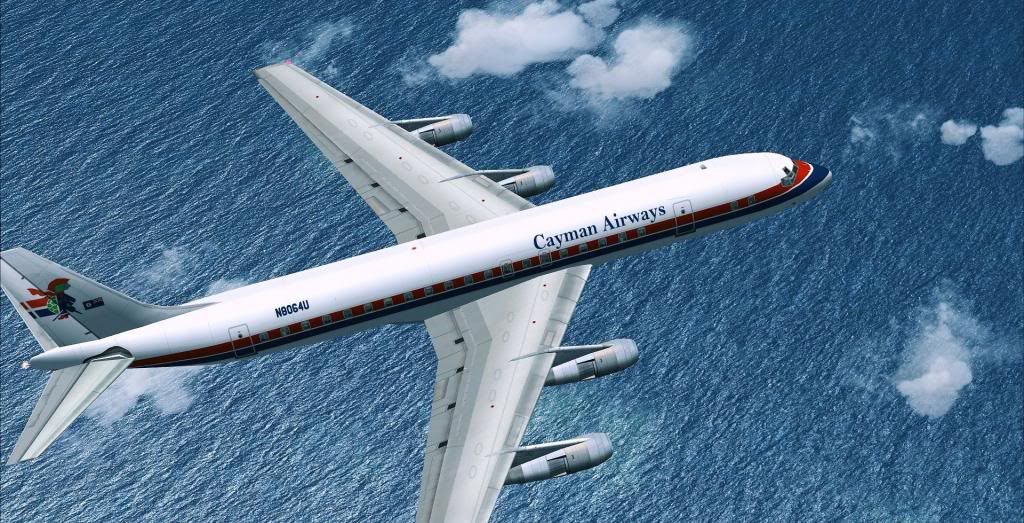 Passing waters of Bahia de Neiba while approaching shores of Barahona, Dominican Republic
Passing capital of Port-au-Prince of Haiti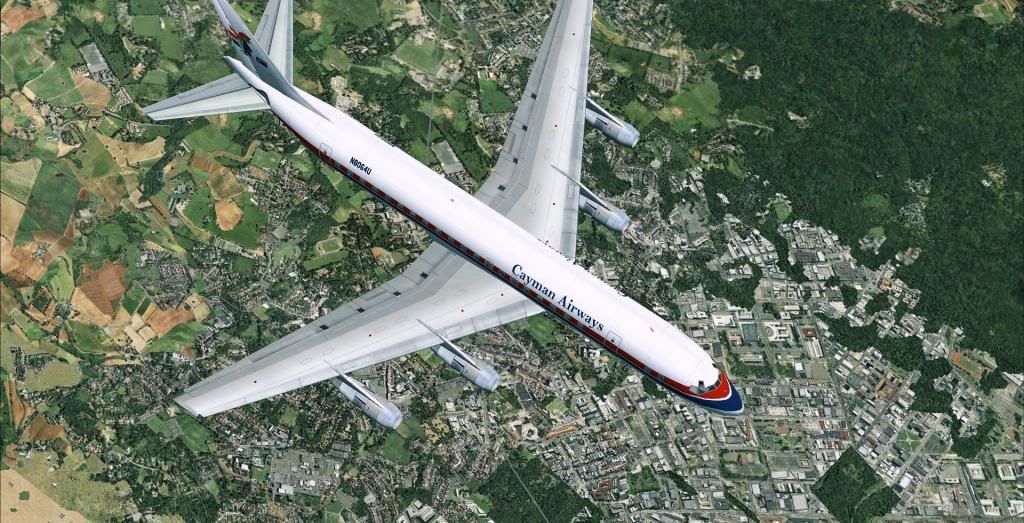 Leaving the capital city and its port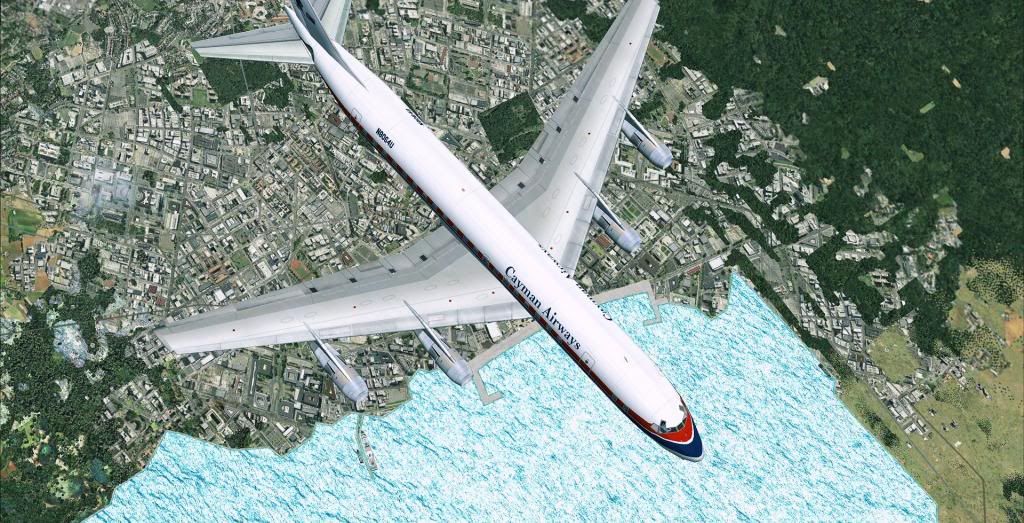 Cruising above waters of Banc de Rochelois off northern Haiti
Approaching Jamaica's northern shores with background view of 7,400 ft tall Blue Mountains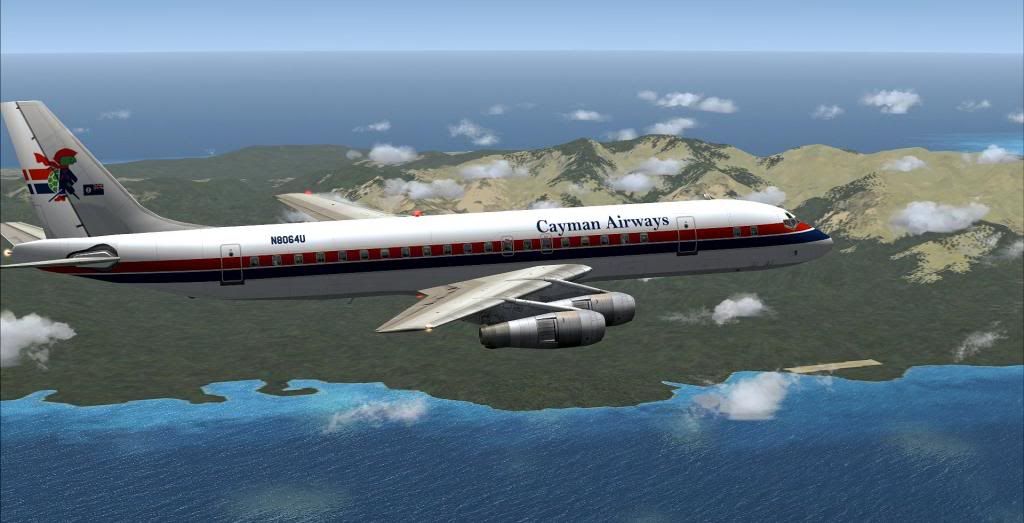 Descending along Jamaica's northern shores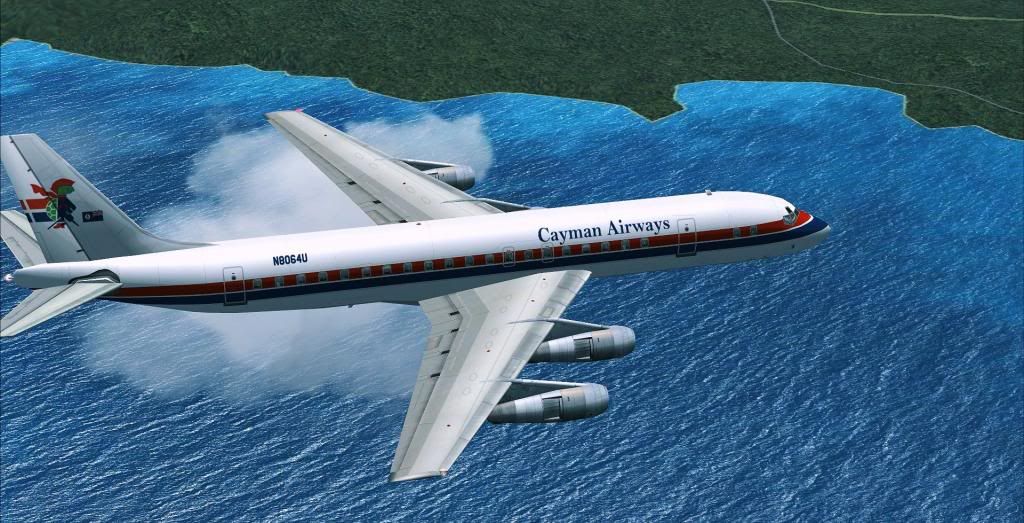 Passing MKNG Negril Aerodrome located 4.3 miles north of Negril Point in Negril in western Jamaica.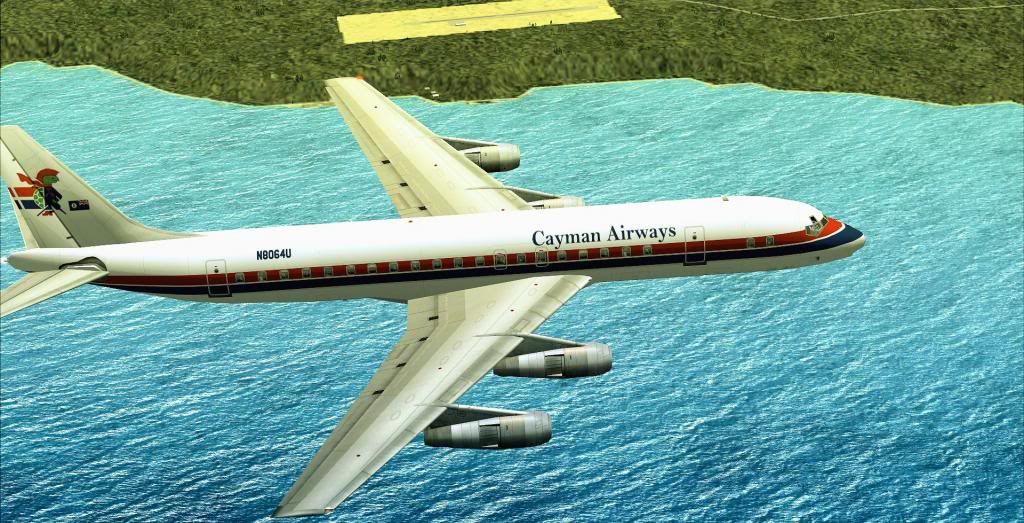 Wing view of Jamaican shores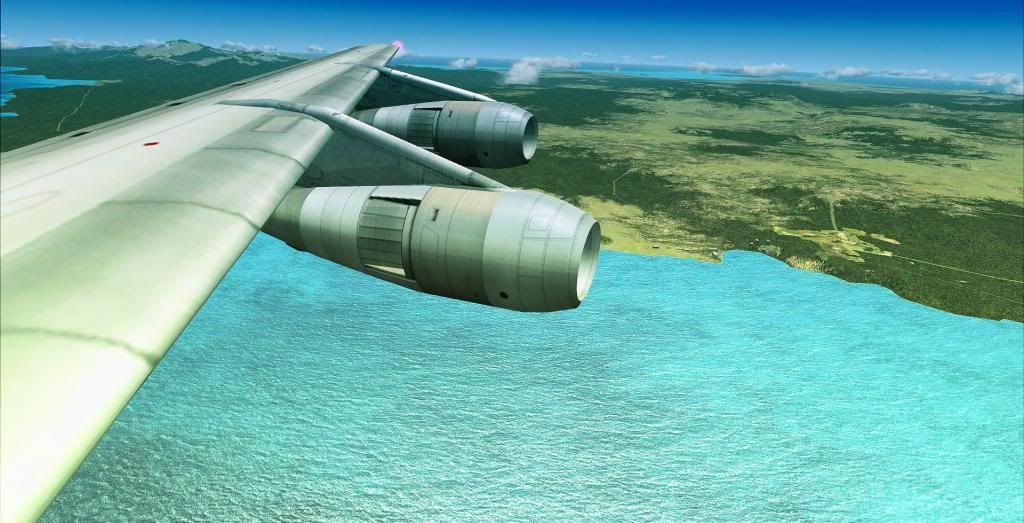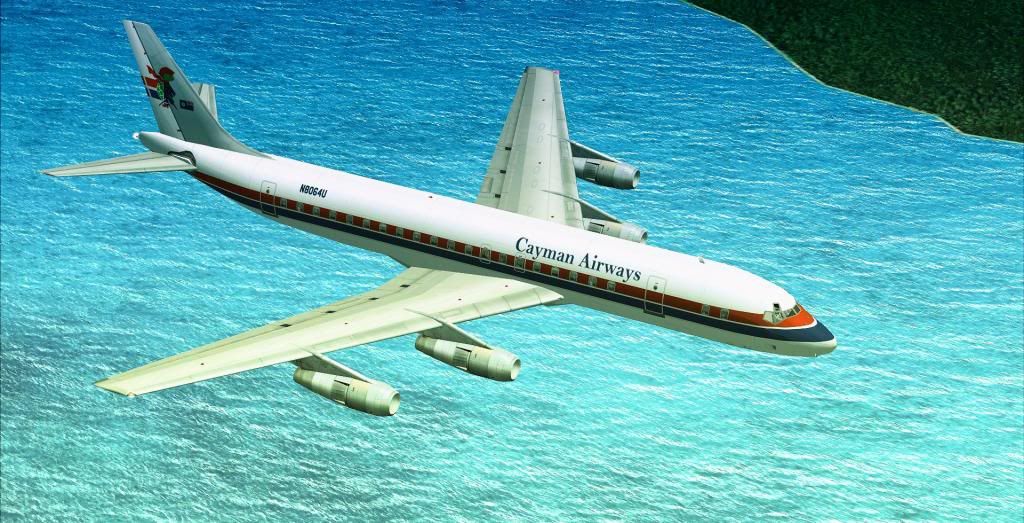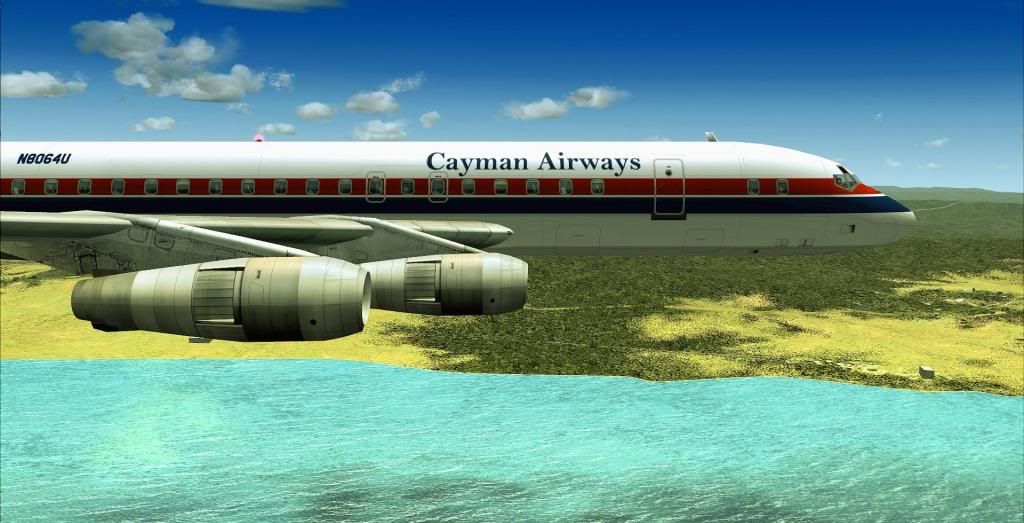 Passing airport of destination to get ready for left 180 degree turn to start final approach to runway 07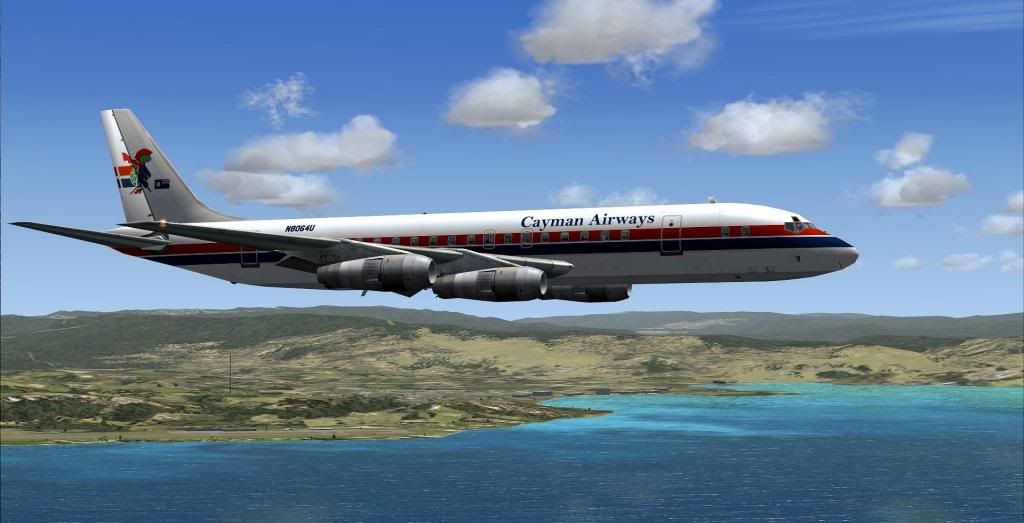 Starting left 180 degree turn toward runway
On final runway approach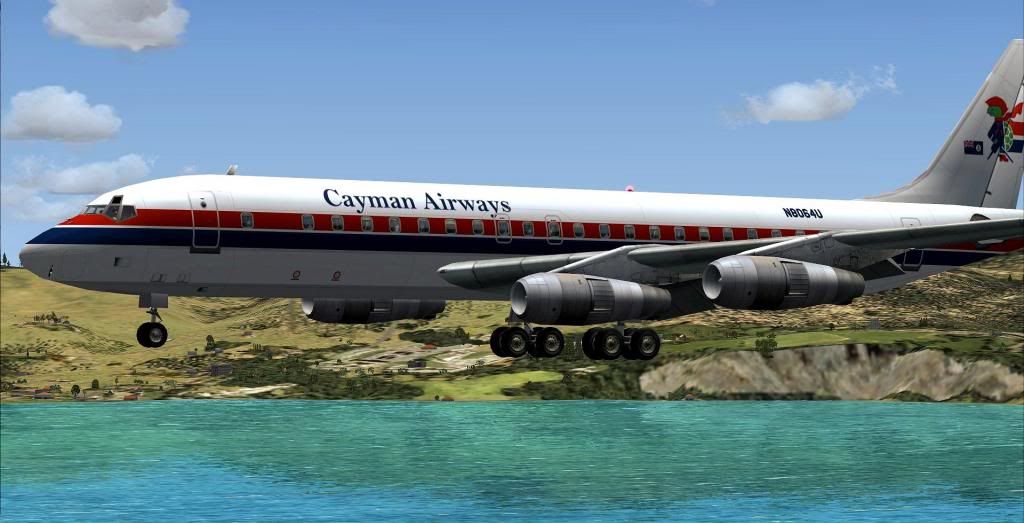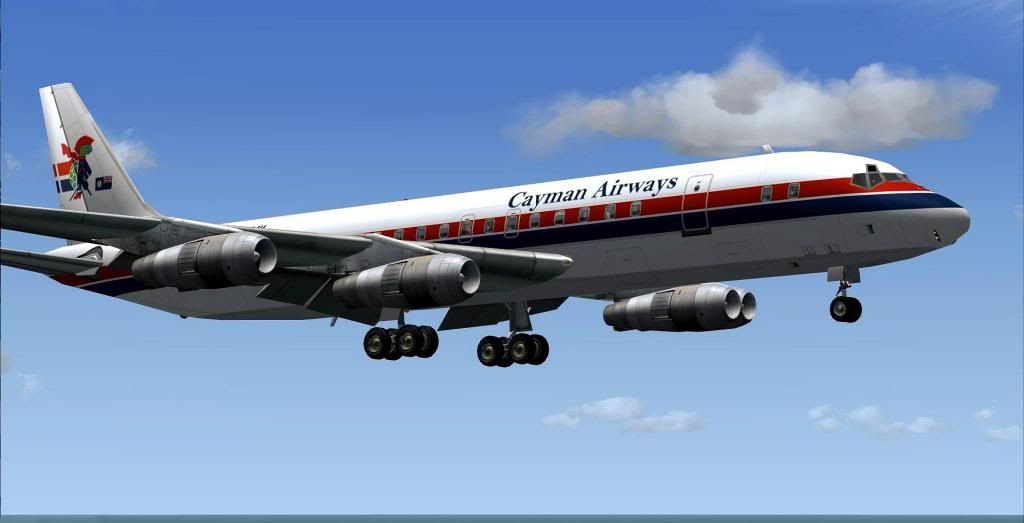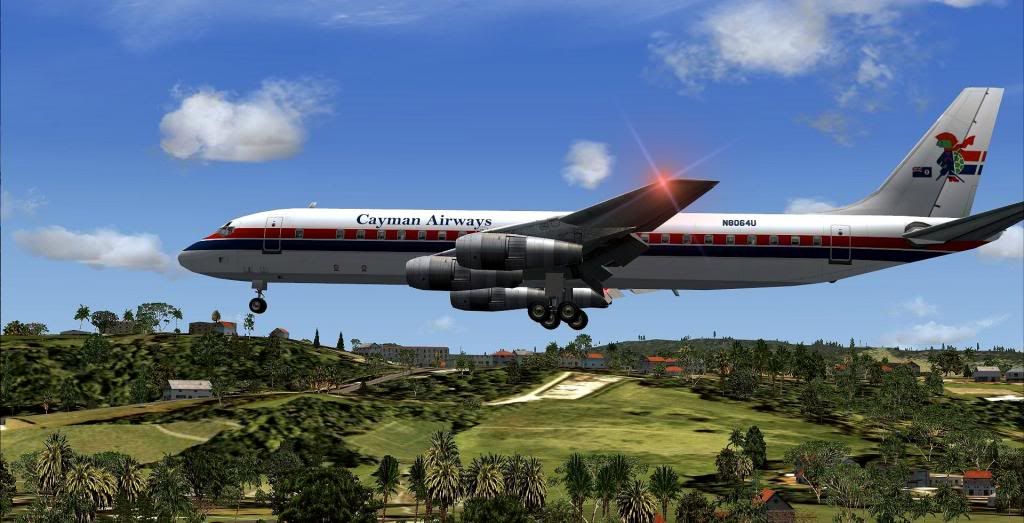 Seconds before touchdown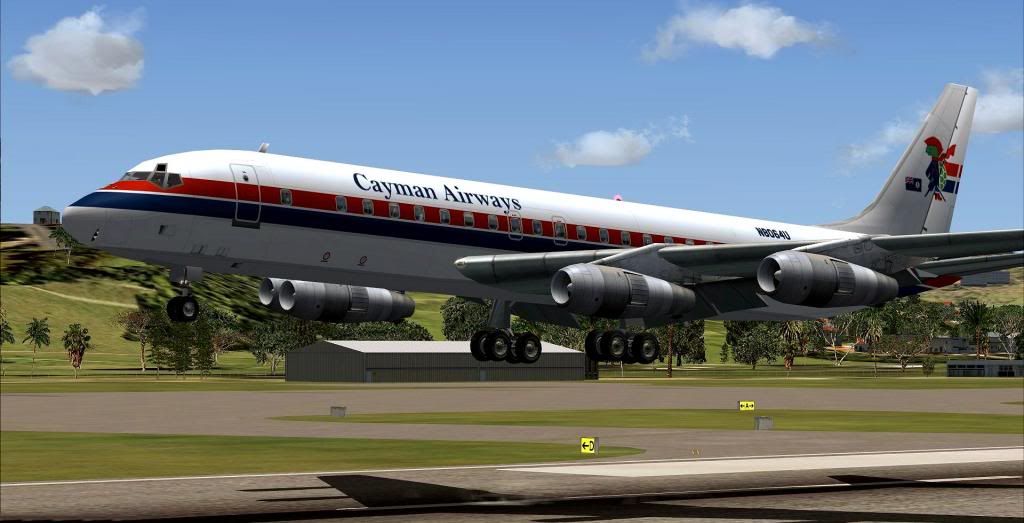 TOUCHDOWN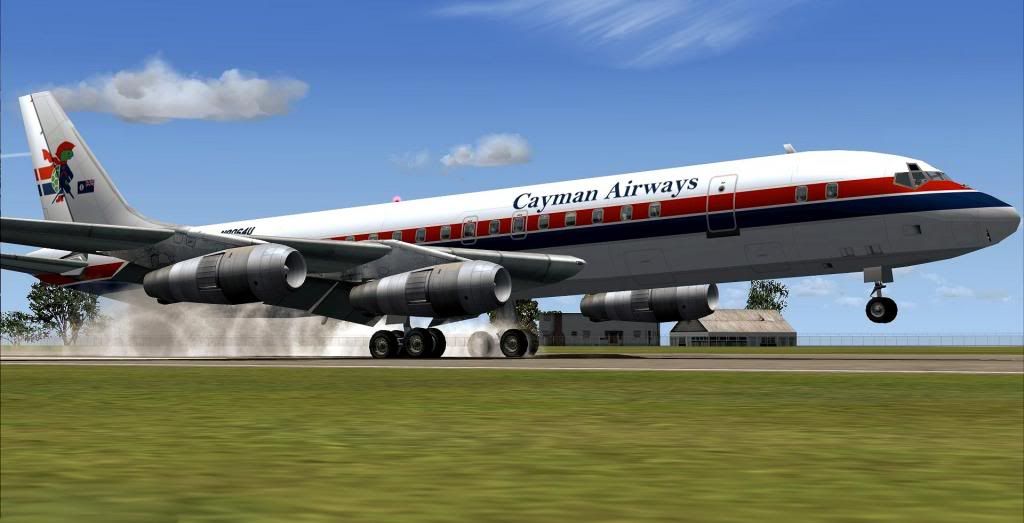 Look at cool reverse thrusters era 1970 style!!!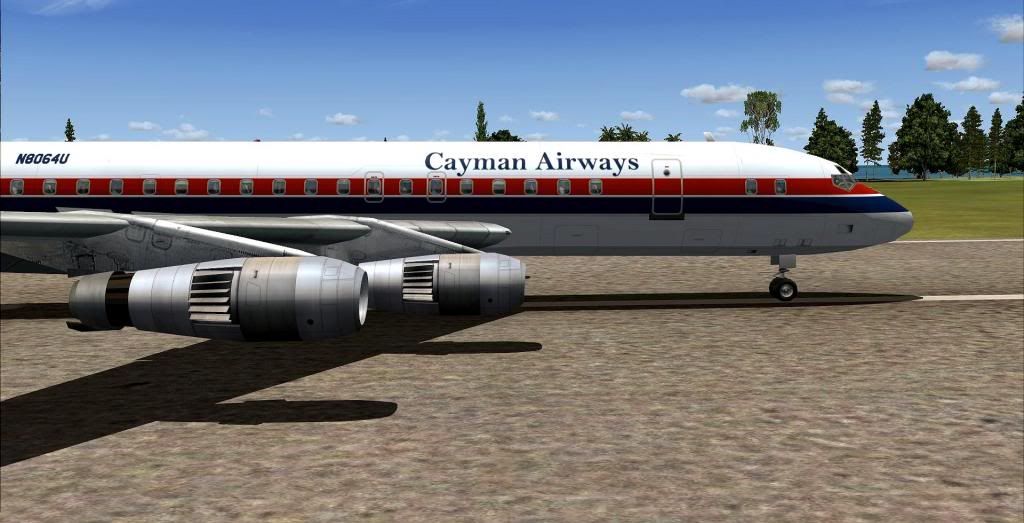 Exiting from runway 07 into taxiway B to taxi to gate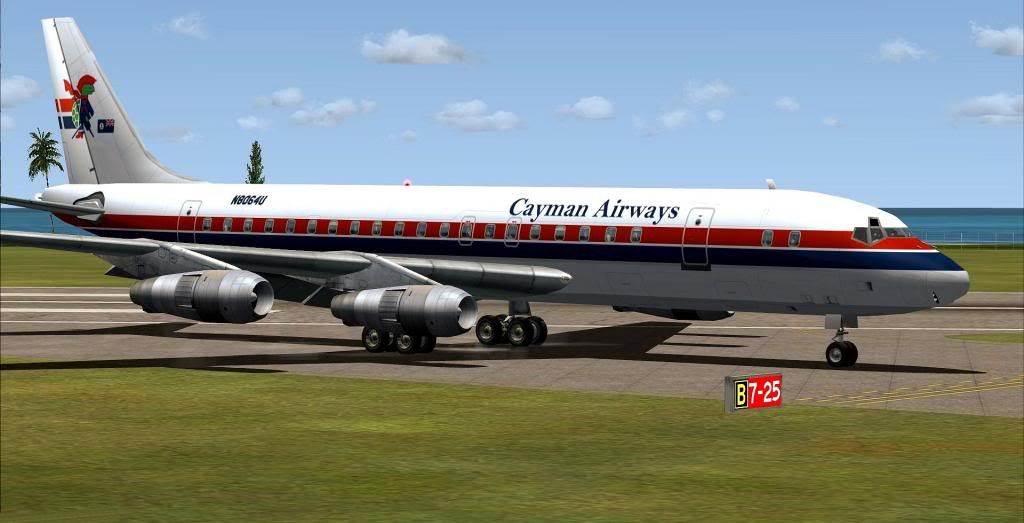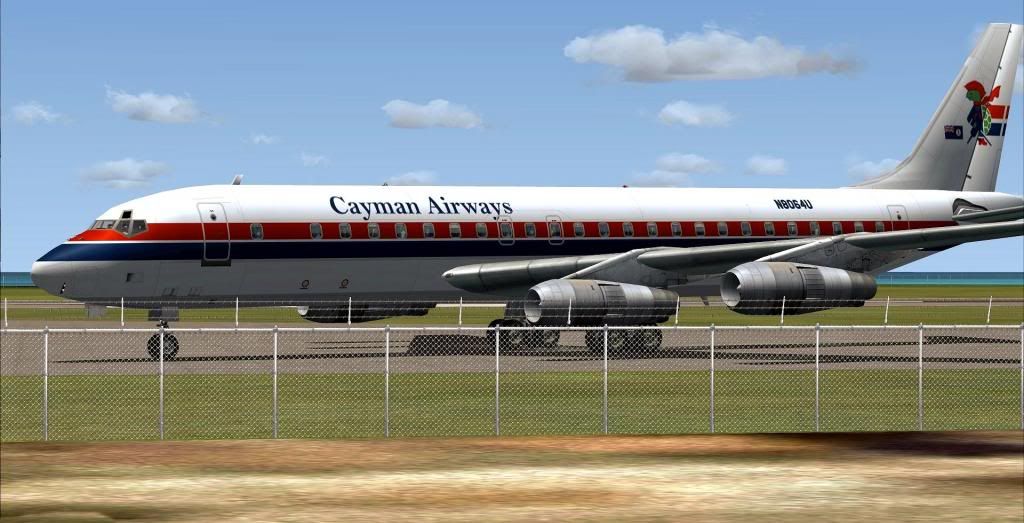 Later next extremely early morning getting ready for flight from MKJS to freezing Minnesota
Starting engines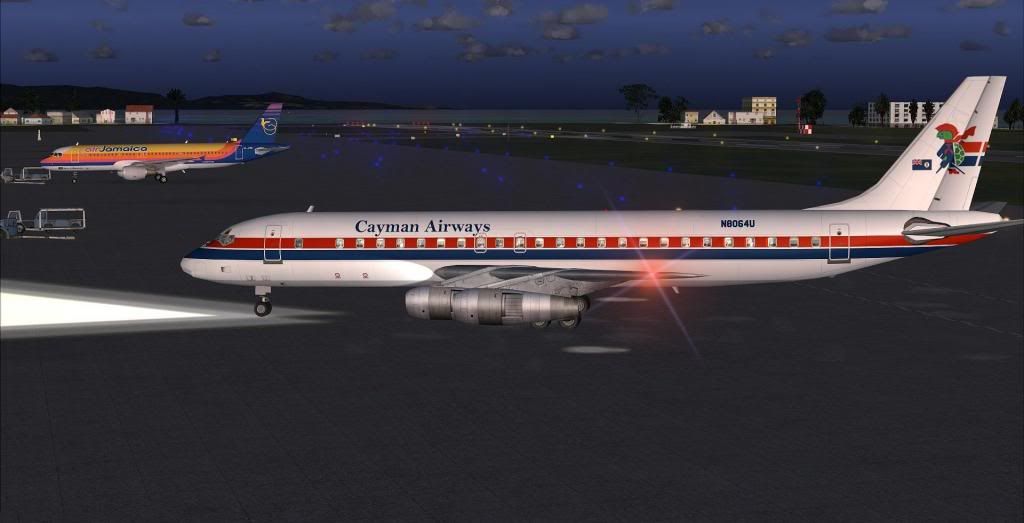 Airborne!!!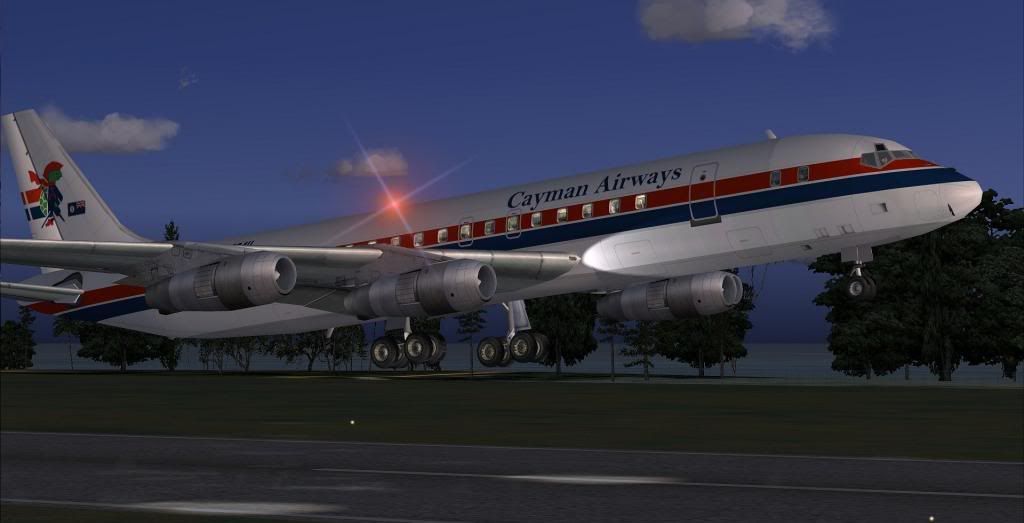 Retracting landing gears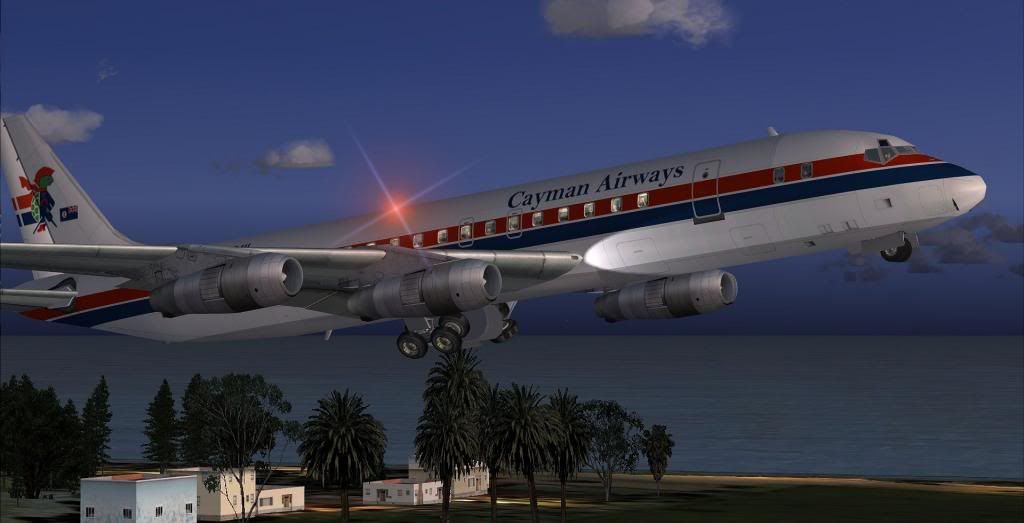 Beautiful sunrise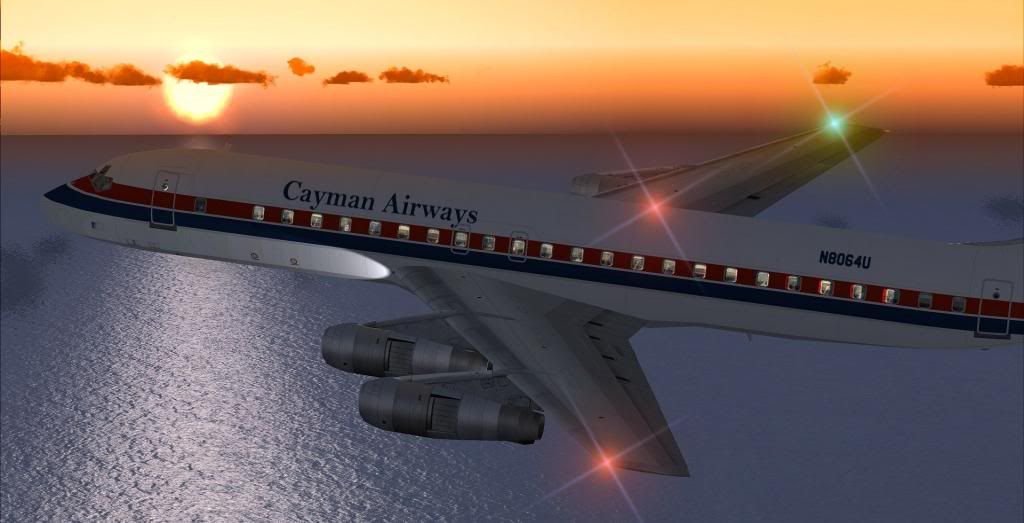 Thank you for viewing!!! Stay tuned for next exciting flight!!!
Regards,
Aharon [/b]